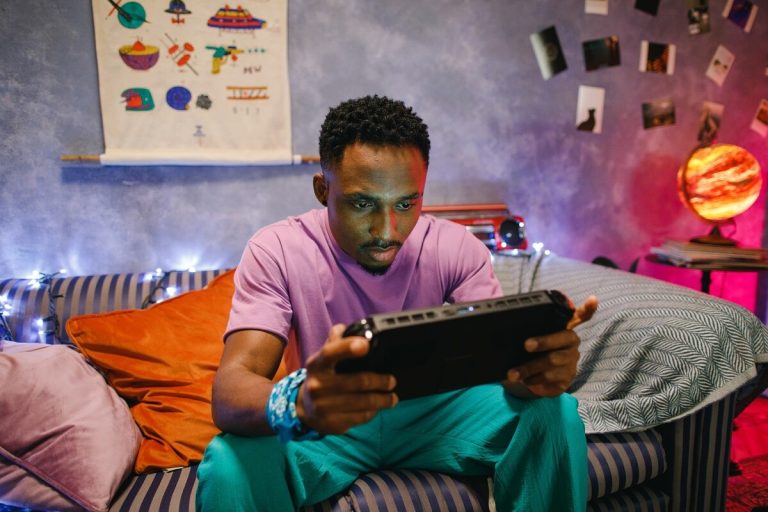 The gaming industry can never shy away from new trends. Many manufacturers and developers want to bring cutting-edge technology to the light. As consumers, we can't help but stay excited with every new prospect. However, seeing as handheld gaming has been a thing for a while now, it's a bit of a headscratcher to imagine how handheld gaming will make its newest comeback.
The keyword here is "gaming PC". Unlike other handheld gaming devices, a handheld gaming PC combines the comfort of a handheld gaming device, with the superior performance of a gaming PC. Therefore, it's time to see if this is truly the era it is stacking up to become.
The gaming experience on a handheld gaming PC
With a handheld gaming PC, you'll get to experience the benefits of "on the go" gaming as indicated earlier. However, unlike conventional handheld gaming experiences that are limited to the developer's discretion for a release, this experience is going to have a broader catalog of games. Additionally, the GPU, screen resolution, and online support will be tailored towards a consistent experience as you'll be sharing lobbies with people using tower gaming PCs and gaming laptops.
Keep in mind that some of this is wishful thinking. In reality, lots of manufacturers will make some blatantly obvious sacrifices to ensure that their devices are under a certain price point.
Like with the Nintendo Switch, you'll get to enjoy your favorite titles in pretty much every environment. Gamers from regions without a stable power supply will also benefit from enjoying their favorite titles with reliable battery life.
For the different variants of handheld PCs released in 2022, there will be a bit of deviation between each PC released, but some aspects will be similar. For example, most will have at least a 1080p display, while running demanding titles on 720p upscaled to 1080p for 30 Hz and even 60 Hz gaming.
Even with all the seemingly good benefits, there are aspects of the handheld experience that aren't going to keep you happy. For example, some handheld PCs will have a heavy and bulky build to keep all the parts in a "compact" build. This will lead to less immersive gaming sessions as your hands will feel too tired to maintain a consistent level of play. In intense titles, you'll be at a disadvantage when facing players online. You can't expect to be a competitive player in multiplayer titles with a handheld gaming PC.
$400 - $1600 to own a handheld gaming PC
Handheld gaming PCs will vary in price and performance. Such is the nature of PC gaming, and that won't be changing anytime soon. There are a few handheld gaming PCs on the market worth checking out. These are the options we've observed, and highlighted below: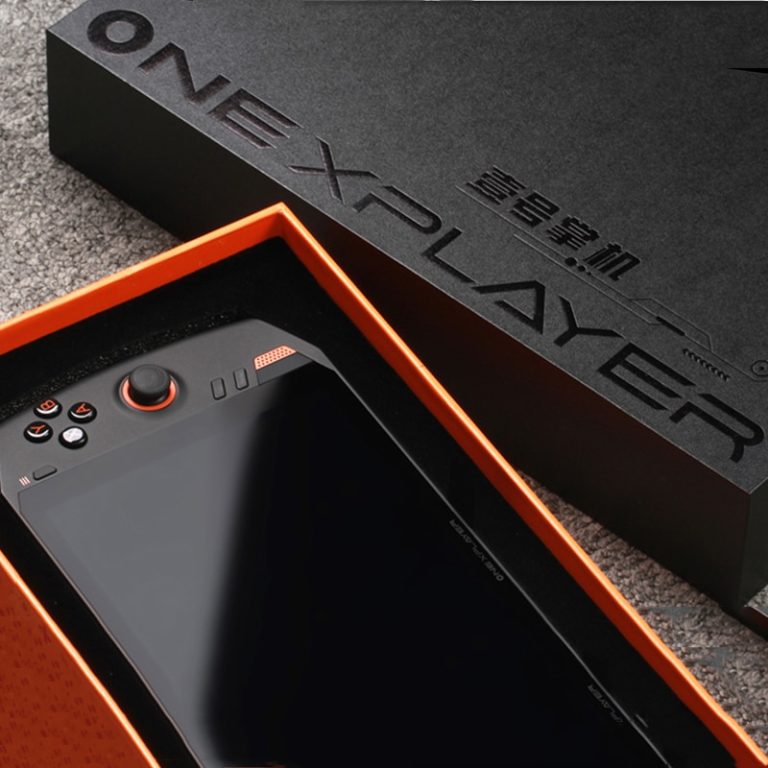 Starting at $1259 for the model with 512GB storage, the ONE XPLAYER Mini already has quite a pricy tag for its base model. This high price tag will scare away some potential customers. However, it's not all awful like it seems.
It is a truly compact system that can be compared in size to the Nintendo Switch while offering a PC gaming experience. It's pretty comfortable to hold compared to other options. With a Full HD+ Display, you'll also get a clear view of your content in good quality.
Unfortunately, though, its performance isn't worth the price. At $1259, getting 15-30 FPS on Fortnite at Low settings is not really something desirable.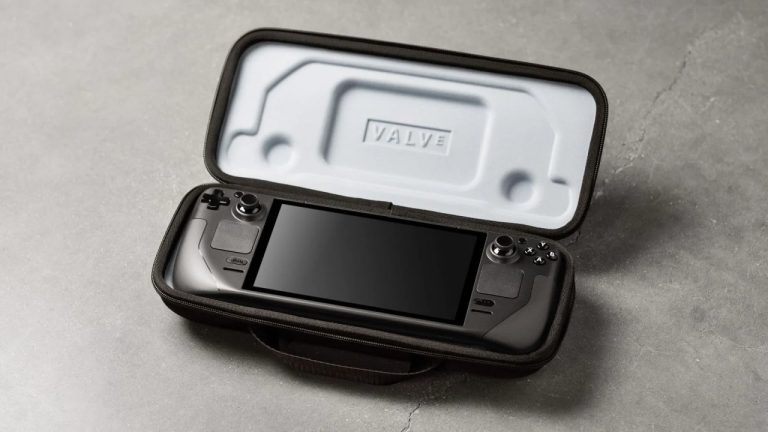 Valve's Steam Deck is a handheld gaming PC that holds the most potential for breaking into the mainstream. With the tests and benchmarks carried out so far, it provides a decent gaming experience that is much more impressive than the ONE XPLAYER Mini. Considering that it is a $400 device, the Steam Deck has a lot to show for it. It can provide 6 hours of Dead Cells gameplay at just 50% battery life, and similar results are present in other titles.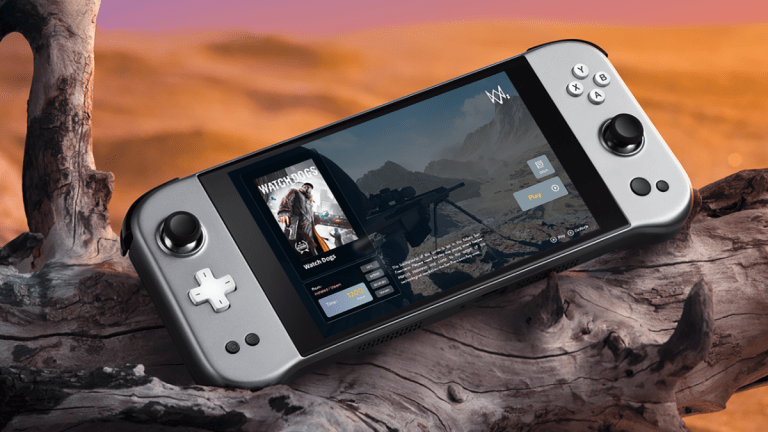 The AYANEO handheld gaming device uses a 7nm processor that helps it deliver satisfying performance It can provide 30+ fps in Cyberpunk 2077, arguably one of the most demanding gaming titles released in recent memory. There's no doubt that this handheld PC is a good contender, but at that price point, it's very difficult to justify its viability.
Is a Handheld Gaming PCs worth its weight in comparison to a Gaming Desktop?
In 2021, we got a new year that was supposedly meant to usher in the next generation of gaming for players. However, it was pretty much a disappointment for most consumers with people dealing with supply shortages and scarcity for the biggest consoles in the PlayStation 5 and Xbox One X|S.
Considering that the big hitters aren't reaching the homes of casual gamers, a handheld gaming PC could bridge the gap between the seemingly complex assembly of a gaming PC setup, and the casual plug and play experience gotten from a home console. On top of that, there's the convenience of being able to carry it along with you on the go.
However, compared to a Gaming Desktop, and the performance of the devices above, a handheld gaming PC does not even come close to the performance of a desktop. The quality of games you can play, the FPS, and the resolution are glaringly inferior on a handheld gaming PC.
Why you should invest in a gaming desktop instead?
Today, getting into PC gaming with a gaming desktop is no longer rocket science. Many companies exist dedicated to making the process of switching to PC gaming smooth and seamless. If you want to get into PC gaming, you should check out the gaming PCs from Volta. They offer some of the best custom Gaming PCs with awesome specs and great prices.
Note
All articles must have disclaimer at the end that this article is the opinion of the author and does not represent the opinion of Volta PC.