As the name implies, a mini PC is a smaller version of a standard PC. They are typically small enough to slip inside our pockets or bags but a little bigger than a micro PC. A mini PC's performance is similar to a standard PC and includes all of the components found in standard desktop PCs. The mini PC system comes with a modern motherboard, processor, RAM, hard disc, and many communication ports.
The strength of a mini PC is that Users don't need to sit on a chair for lengthy periods. All of the tasks can be completed while roaming around. Furthermore, a mini PC is versatile in many ways, allowing users to rapidly check papers, email, surf the web, and play games while performing other tasks. It also has components that support numerous devices and functionalities, such as Bluetooth and Wi-Fi. Therefore, a mini PC is the ideal alternative to consider for users on a low budget. Now that you know about s mini PC and its strength let's talk about it in more detail.
Halo Infinite's minimum requirements are not too demanding, but most mini PC cannot obtain the ULTRA settings​
Although the mini PC is small and portable, but it is not possible to make a slot for supporting a separate display. As we know, the independent display generates a lot of heat, but a mini PC is meant to be tiny and inevitably loses computer performance components when regulating heat. This is why, unlike other micro versions on the market, the mainframe employs integrated graphics rather than a separate display. As a result, while dealing with large gun battle games, a mini PC with an integrated display will be a little challenging and will be unable to obtain the ultra-settings. But on the other hand, there is no pressure when playing small stand-alone games or watching 1080P high-definition videos. Further, Halo Infinite's minimum requirements are not too demanding so here is the screenshot for requirements.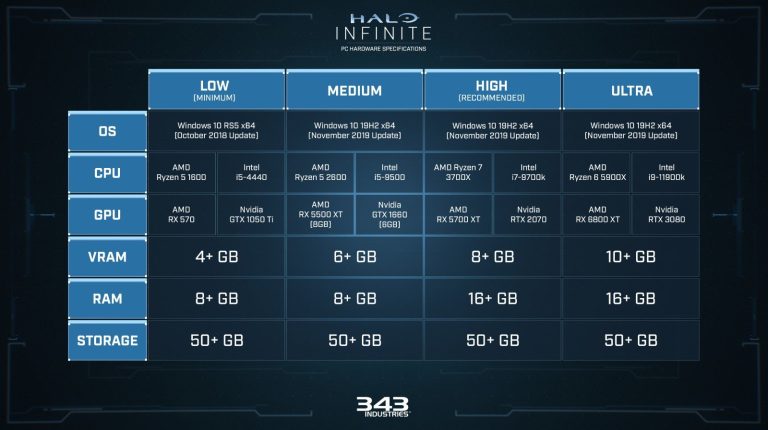 Here are some Mini PC options that are designed for gaming
The mini PC industry is quite competitive. It might take days to find the appropriate one for your requirements. If your primary goal is to work on these devices while playing video games, you came across the right post. Below are some of the best Mini PC options designed for gaming.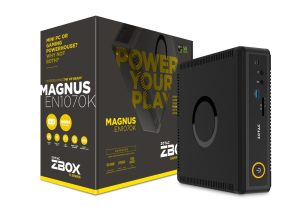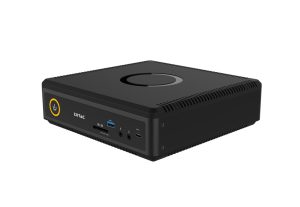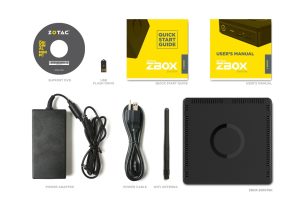 Zotac is a well-renowned company for its small graphics cards as well as a pioneer in the micro PC gaming industry. Its Magnus series strives to meet the demands of a dedicated gamer no matter where they travel. The proportions of the majority of Magnus models are the same: 8.27 inches by 7.99 inches by 2.45 inches. It is smaller than a PS4, and the base model has a GTX 1660, up to 32GB of RAM, and an i5-9300H processor.
The Magnus is available in a dozen different variations. Some even have installed a top-of-the-line RTX 2080 or RTX 2070 Super graphics card. If you're going to go that way, be sure what you're going to use is compatible with your model.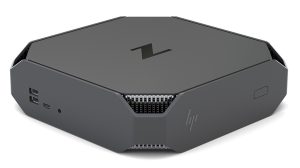 A mini PC's workload capacity decreases as its size is reduced. Although this remark is accurate for most of the marketplace, the HP Z2 Mini G4 is perhaps one of the notable exceptions. It's nearly hard to notice any tiredness when carrying out daily duties. The HP Z2 Mini G4 is built with the smallest casing ever seen on a mini PC. Its slim appearance helps it to blend in with the surroundings.
3. Intel NUC Extreme Gaming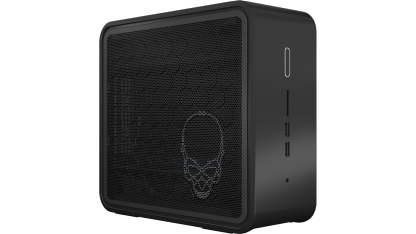 Intel's NUC Gaming Kits promise to provide an excellent gameplay experience in the capacity of a console. And it has a fantastic cover that lets people know it's got some tremendous specifications. The kits are small and light, weighing between two and 2.2 pounds. Take note that specific devices lack RAM and storage.
The entry-level Extreme Kit model has an i9-9980HK CPU, an Intel UHD Graphics 630 graphics card, and 16GB of RAM. The RAM may be expanded to 64GB. Despite the lack of a dedicated graphics card, the NUC's capabilities should be sufficient to provide excellent frame rates in less challenging games.
Is Mini PC a good platform for gaming?
The Mini PC is not a good choice for a gaming platform due to the lack of features listed below.
Dimensions of the Display
The screen size of a mini-computer is not suitable for all users. Nearsighted persons, in particular, have trouble seeing a small screen properly. Furthermore, every software is incompatible with a small screen. They may produce a warning message if they are launched.
Upgradability is another feature that a mini computer lacks. Suppose the user intends to upgrade its specs. In that case, a mini PC will not permit it because its hardware components are fixed. As a result, the only way to upgrade it is to purchase an entirely new gaming desktop computer.
Mini computers don't have a lot of storage capacity, so they can't store much information. You will also get a limited amount of RAM with a mini PC.
Computers have become essential for everyone, and mini PCs may be convenient in homes and companies. They have a lot of promises to provide uses and would be very beneficial in saving space. But if you are looking for a gaming PC capable of dealing with high-definition video games, then Mini PC is not a good choice for you due to integrated graphics instead of a dedicated GPU. Therefore, we recommend you to go for the other desktop gaming PC for a better video gaming experience.
Note
All articles must have disclaimer at the end that this article is the opinion of the author and does not represent the opinion of Volta PC.