Creative Valorant Tournament​

Class, Elegance, Performance
Ultimate performance that is incredibly stylish, with a sleek chassis that wouldn't look out of place in a high-end setting.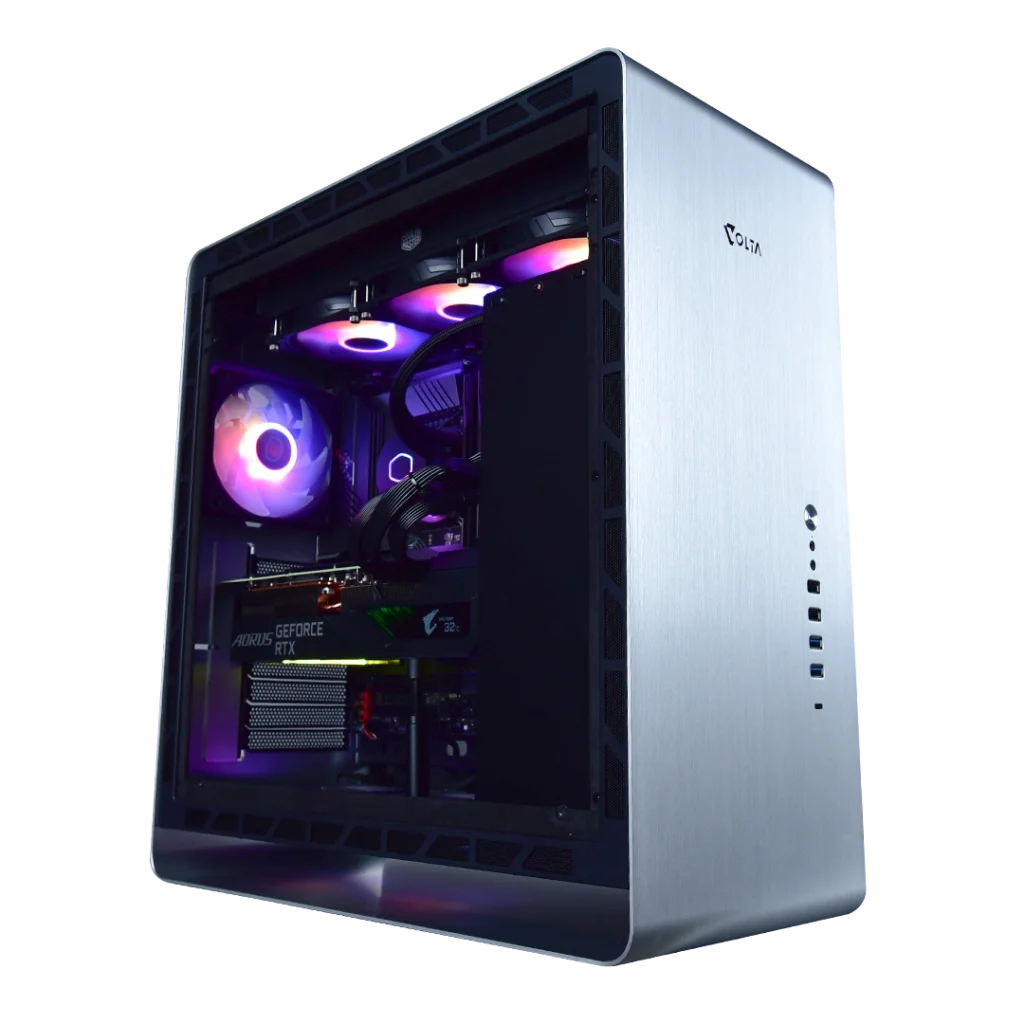 *Available in Brushed Black and Aluminium Silver
Competitive Performance for Critical Task
Game and work with ease. Full funtionality with ample provision for future upgrades
*Available in Brushed Black and Aluminium Silver
Uncompromising Power in a Compact Dimension
Power in a compact form factor delivers high-end performance in a subtle manner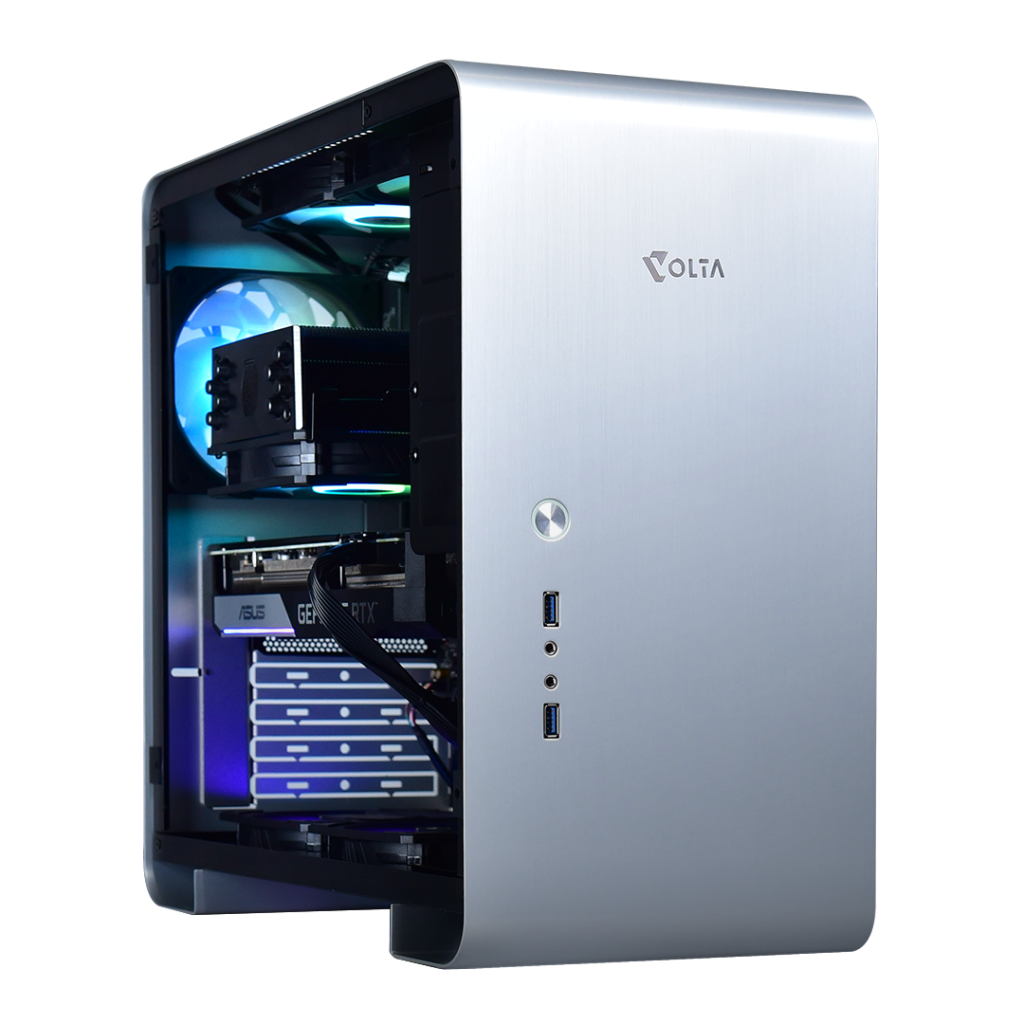 *Available in Brushed Black and Aluminium Silver
Protect your investment
5 Years Warranty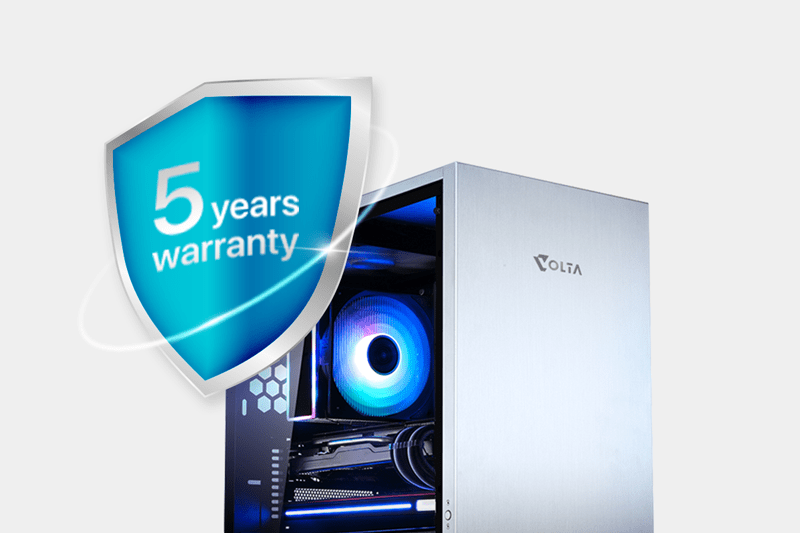 Testament to our machines' build quality and reliability, they are provided with a guarantee of 5 years. All services will be provided on-site. Never worry about having an issue with the machine as we will be there to assist.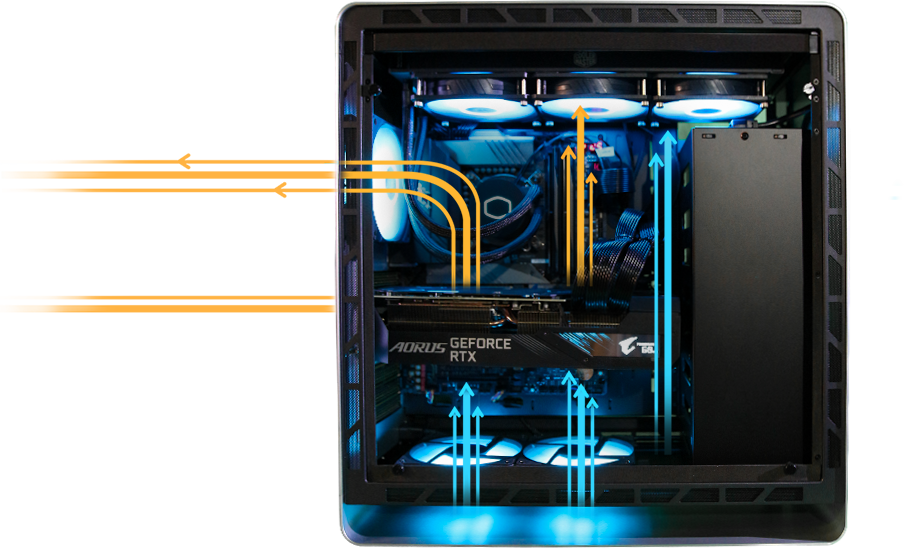 Our machines are built with reliability and quality as the first priority. We have chassis designs that allows maximum airflow on high heat components, especially the graphics card unit. With this design, under heavy usage or stress, the graphics card (RTX 3080TI – 400 watts) doesn't exceed 70 Degrees Celsius (tested in ambient 25 degrees celcius environment).
Check out the video below: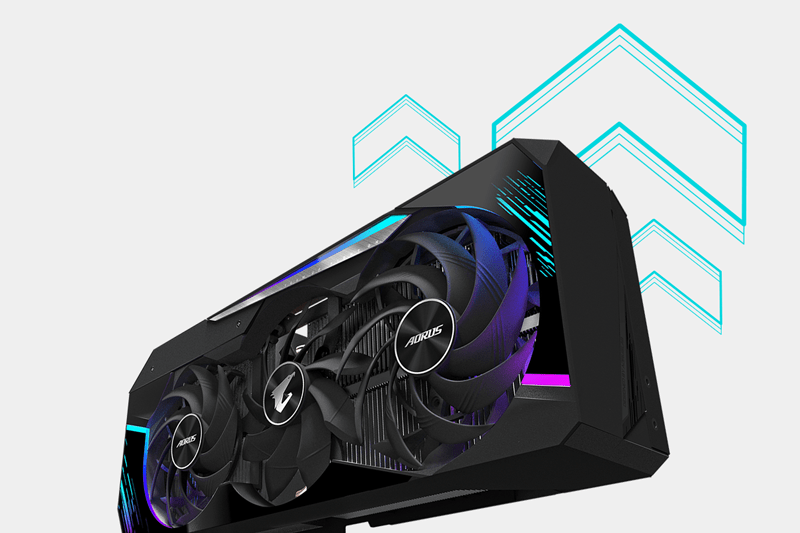 We provide free upgrade service to ensure that your PC remains potent and relevant. To be eligible for the upgrade service and to ensure the PC is most reliable, the parts will be supplied by us.
Guaranteed After Warranty Support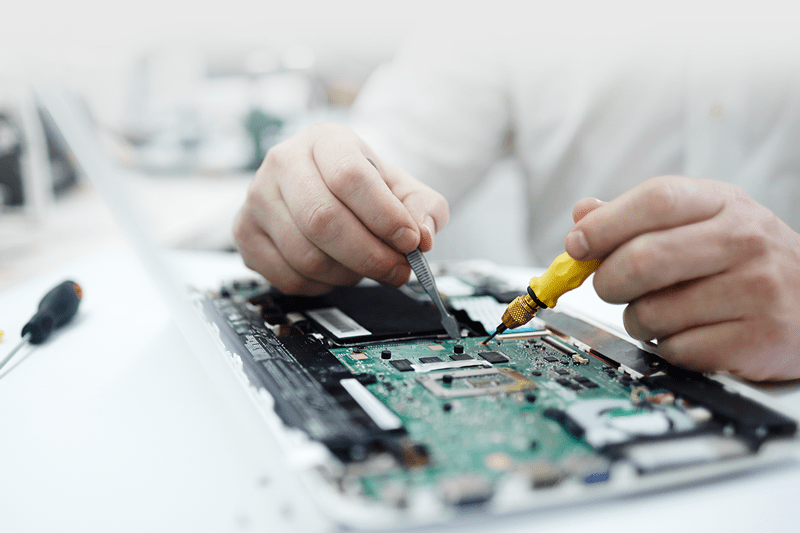 Worried that your PC will not be supported after the warranty? We have partnered with leading Computer Service provider to guarantee to you that your PC will forever be supported.
Which PC is right for you?

Recommended Configuration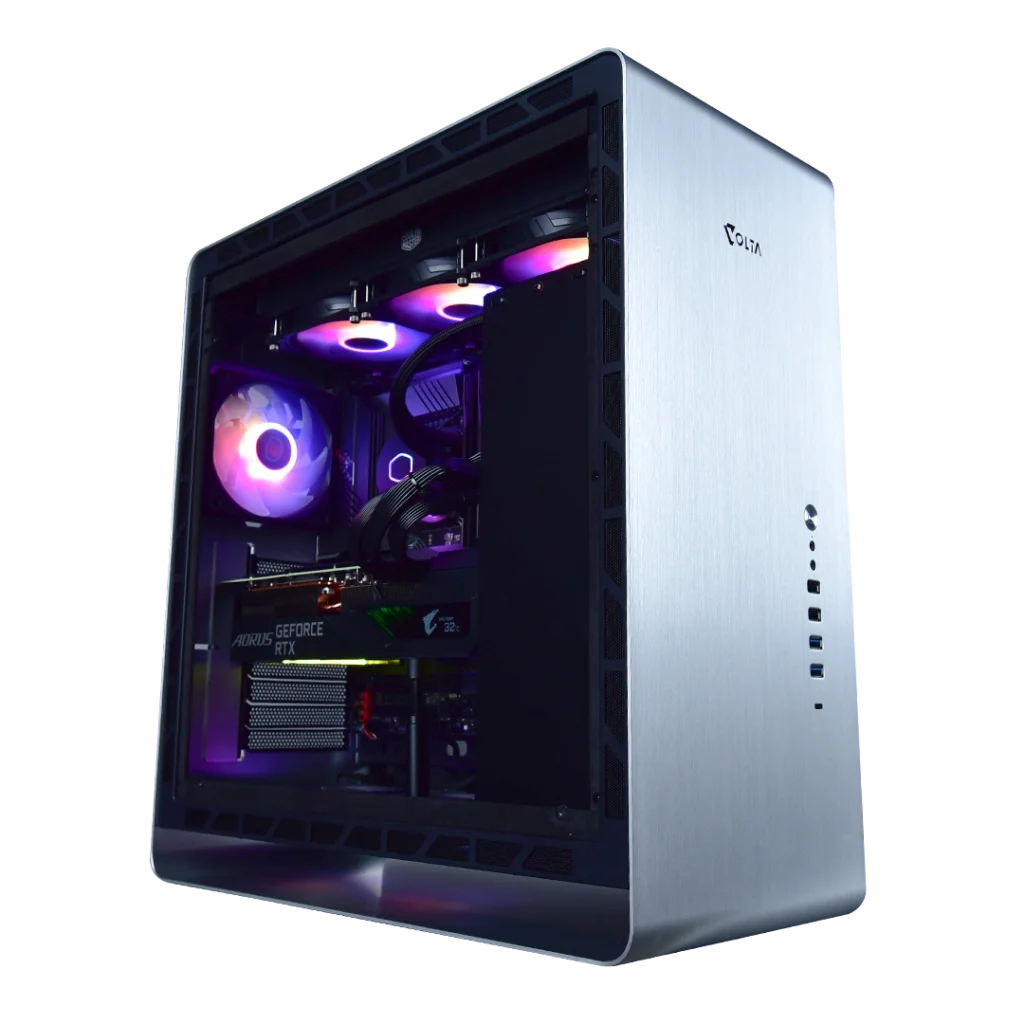 The ultimate PC experience
16 Core, 3.2/5.2 GHz
32GB DDR5 RAM
1TB NVME PRO SSD
CPU Passmark* – 41330
GPU 3D Mark (4K)* – 18,655
850 Watts GOLD PSU
(10 Years Manufacturer Warranty)
Controllable RGB Case/Fan
EATX
Windows 11 Pro
Case Colours: Silver / Black
Variants with various GPU Options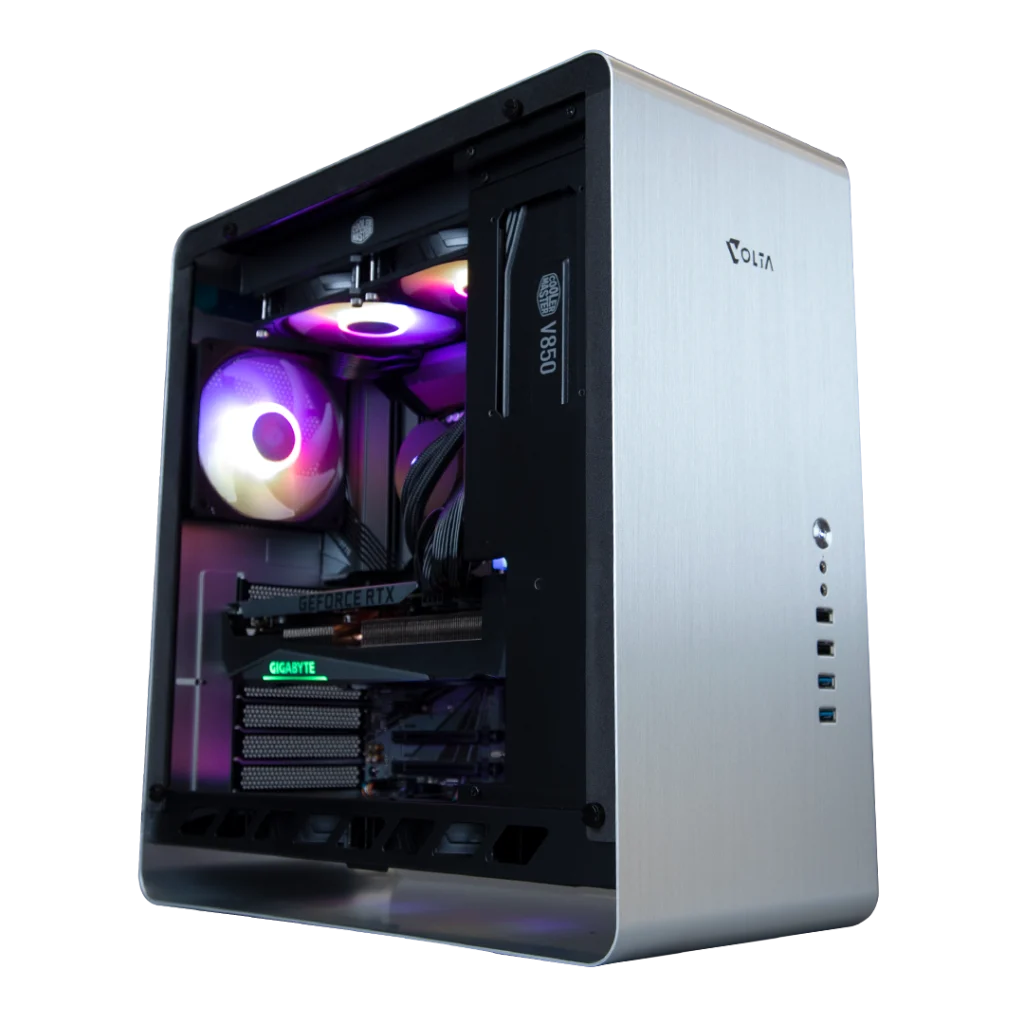 12 Core, 3.6/5.0 GHz
32GB DDR4 RAM
1TB NVME PRO SSD
CPU Passmark* – 34,464
 GPU 3D Mark (2K)* – 13,474
850 Watts GOLD PSU
(10 Years Manufacturer Warranty)
Controllable RGB Case/Fan
Full ATX
Windows 11 Pro
Case Colours: Silver / Black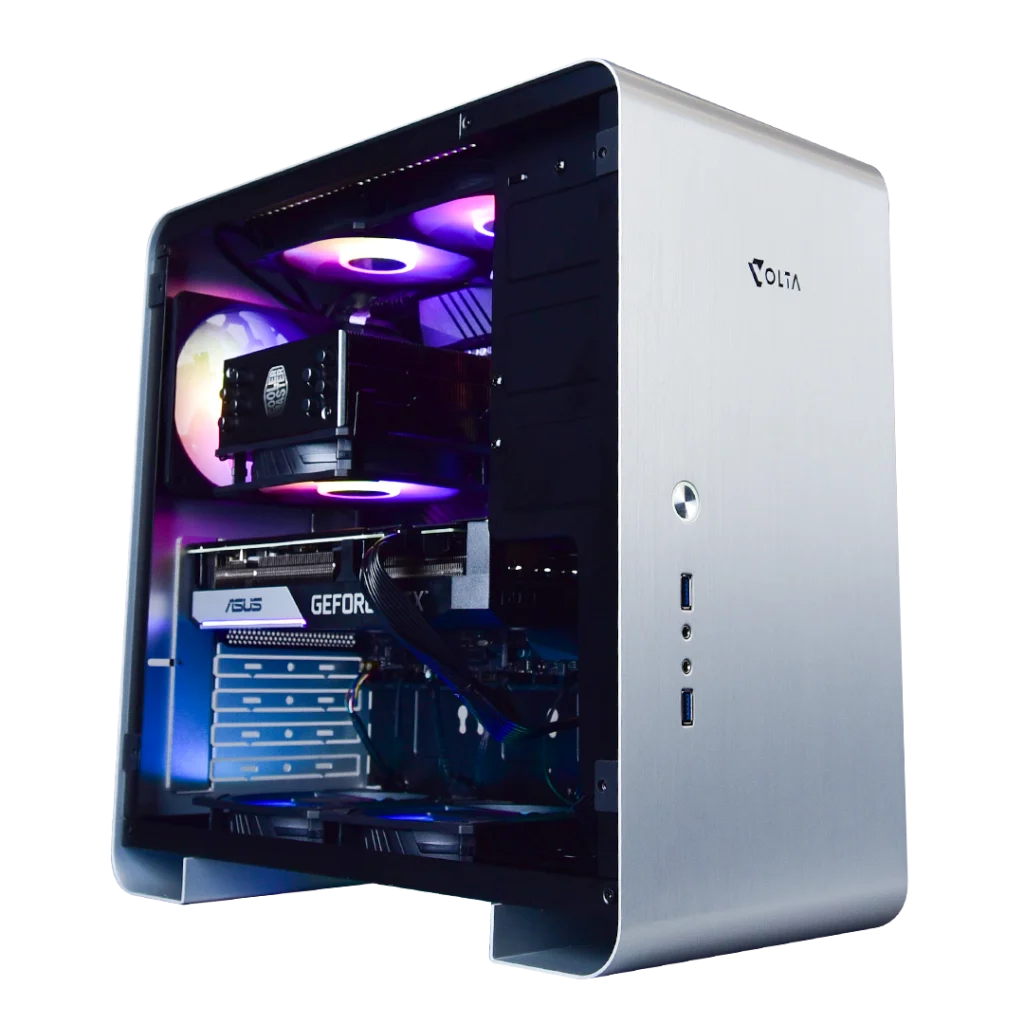 Uncompromising power in a compact dimension
10 Core, 3.7/4.9 GHz
16GB DDR4 RAM
500GB NVME PRO SSD
CPU Passmark* – 22,564
GPU 3D Mark (FHD)* – 11,373
850 Watts GOLD PSU
(10 Years Manufacturer Warranty)
Controllable RGB Case/Fan
ATX
Windows 11 Home
Case Colours: Silver / Black