In a year that was full of blockbusters for Sony's PlayStation 4, perhaps their biggest hit was Santa Monica Studio's "requel" to their generation-defining action game: God of War. Eschewing the pulled-back camera and button-mashing gameplay of its predecessor, God of War (2018) brings players closer to the action with an intimate, over-the-shoulder perspective and intense, methodical combat that requires just as much aggression as it does strategy. This tale of father and son on a mission, traversing the treacherous 9 Realms of the Norse World while meeting interesting characters and facing impossible foes has been locked to the PlayStation 4 for nearly 4 years. That is, until January 2022, when Sony officially published it on Steam with a host of improvements for modern PCs. So before you're ready to stomp some Norse god's throat, Let's take a look at everything you need to know about God of War on PC.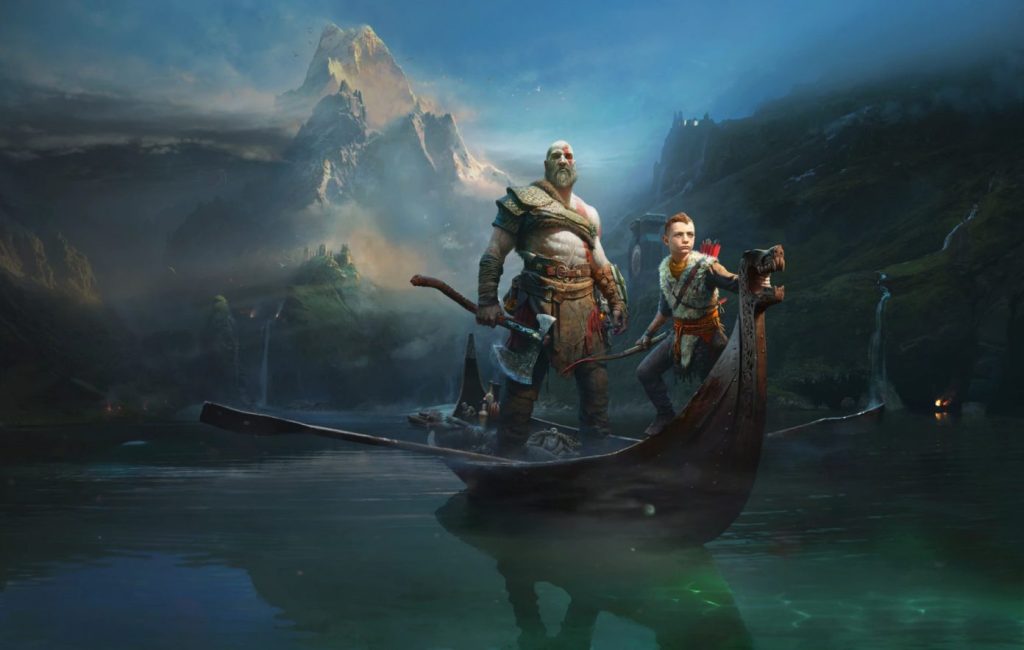 The Best Settings To Maximize Performance
The minimum and recommended settings for God of War paint the picture of a very well-optimized game. On the low end, the minimum specs are:
CPU: Intel i5 2500k or AMD Ryzen 3 1200
GPU: Nvidia GTX 960 or AMD R9 290x
And the recommended specs are:
CPU: Intel i5 6600k or AMD Ryzen 5 2400G
GPU: Nvidia GTX 1060 or AMD RX 570
Both specs require 8 GB RAM, and 70 GB of storage space on your hard drive (which should be an SSD for the fastest load times). If you're looking to play God of War on your gaming PC, and you built that PC in the last 7 or so years, you're probably looking at 720p 30fps at low settings if you're closer to the minimum spec, or 1080p 30fps at "original" (I assume this to be equivalent to medium) settings if you're closer to the recommended spec. As with any PC game, the granularity of the graphics options will allow you to eke out a little more performance if you're willing to tinker. For instance, you might be able to gain a few extra frames if you're willing to turn down the shadows and reflections settings while leaving the texture and model quality settings on the original. All of this depends on individual taste, as some might be willing to turn everything down for a higher frame rate, while others might prefer more eye candy at the expense of a more choppy experience. However, if you are using parts from the last few years in your gaming desktop, you're guaranteed to have a better experience than what was originally available on the PlayStation 4, and probably even better than the experience is on PlayStation 5 after its performance patch.
Shadow Comparison: PC vs. PS5
To illustrate my previous point, please take a look at this video:
As is apparent from Gamespot's comparison, a PC playing God of War with maxed-out settings looks slightly better than even the PS5 version of the game with the updated performance patch, but it also runs better as well. Even running at native 4k resolution, which is incredibly taxing on GPU hardware. So taxing in fact, that the PS5 isn't able to output at 4k at its highest quality setting, it instead uses a form of upscaling called checkerboarding to fudge the numbers and fool your eyes into thinking you're seeing full native 4k. While this isn't bad by any means, in fact, it's quite an amazing technology for the PS5 and other consoles, it does show that the best video game experience in terms of quality and performance will usually come from a decked-out gaming pc.
God of War's DLSS or FSR: Which Suits Your PC?
Another advantage that God of War makes use of with available PC hardware is the inclusion of Nvidia and AMD's own upscaling solutions. If you have hardware that supports it, you are able to use them to achieve a higher level of performance than you would normally get out of the box. For instance, if you are using at least a 20-series Nvidia card, you have access to their DLSS software. This will allow you to run a game at, say, 720p and have it upscaled to look like it's 1080p or even 1440p. All of this depends on what your system is running and the resolution of the monitor you are outputting to, but the point of the software is that it makes games that support it sharper and more performant. The same is true of AMD's FSR (FidelityFX Super Resolution), except this software is able to run on most graphics cards from AMD's RX 400 series up to their modern Radeon 6000 series, and also Nvidia cards from the GTX 10 series on. While you're able to run FSR on just about anything, it is widely understood that DLSS is the better option if you have a card that supports it.
With the success of God of War (2018) on PC (it reportedly had 49,000 concurrent on Steam the day it launched), it is safe to assume that Sony will be bringing other PlayStation exclusives over to the dark side of PC gaming. In fact, Horizon: Zero Dawn has been similarly popular on Steam, and Sony even recently announced an Uncharted collection will be arriving on PC soon. If you would like to see what is already available and what might be coming soon, take a look at this list. With these games and hopefully many more in the future (please put Returnal on Steam!), Sony appears to be making itself at home in the PC gaming space.