Undoubtedly, the CPU is the most vital component of a gaming PC. The overall performance of a gaming PC mainly depends on the CPU capabilities. A powerful CPU can handle the frame rates and graphics, allowing you to have scalable gameplay settings according to your gaming needs.
Currently, there are only two giant CPU manufacturing companies from whom gamers may choose for their gaming computer or laptop: Intel and AMD.
Intel owns the world's fastest gaming processor - the Core i9-12900K (as of now)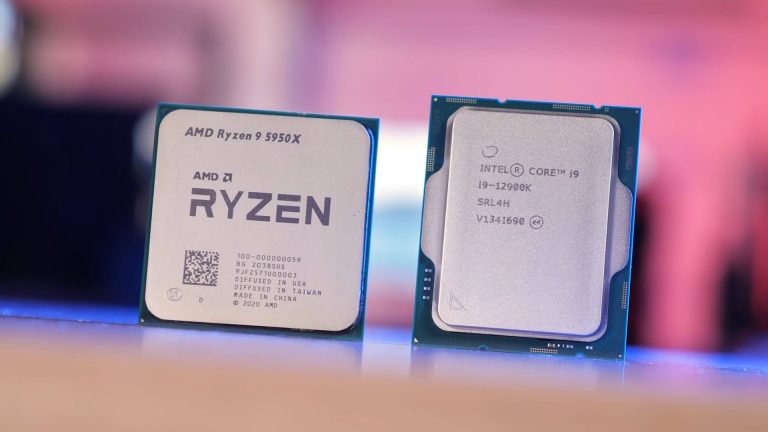 To date, the fastest gaming processor on the planet is Intel Core i9-12900K. This processor is the latest and developed to achieve superior performance and efficiency.
At the time of its revolutionary release by Intel, there wasn't a single processor of AMD that could beat the performance of this 45W CPU. It is good enough to be compared with Apple's M1 Max. It is a 16-core processor with 8 Performance cores and 8 Efficient cores, while performance cores are dual-threaded. Unlocked for overclocking, and unlike any other CPU, it uses a hybrid chip design. Being the best gaming CPU, the only competition left for Intel's 12th-gen processor is AMD. The rivalry between the two giant CPU manufacturers has always been spicy. However, AMD's weapon in the competition with Intel for the top gaming CPU position is the Ryzen 9 5900X.
AMD released Ryzen 9 5900X in late 2020, harnessing 12 cores and 24 threads, making it a good option for gaming, content creation, and streaming. Both the CPUs are absolute beasts when talking about performance. Both CPUs are developed for high-end PCs. How much do they differ in terms of actual performance and price?
Intel and AMD have been fighting for the top position by releasing better and better processors every year. Since the Intel i9-12900K entry, AMD has been on the defensive as the processor made a significant difference.
The specifications of both the processors are mentioned below:
Cores: 16
Threads: 24
Base Frequency: 3.2 GHz
Turbo Boost Frequency: 5.2 GHz
L1 Cache: each core 64K
L2 Cache: shared 14MB
L3 Cache: shared 30MB
TDP: 125W
Max Temp: 100 ℃
Integrated Graphics: Intel UHD Graphics 770
2. AMD Ryzen 9 5900X:
Cores: 12
Threads: 24
Base Frequency: 3.7 GHz
Turbo Boost Frequency: 4.8 GHz
L1 Cache: each core 64K
L2 Cache: each 512K
L3 Cache: shared 64MB
TDP: 105W
Max Temp: 90 ℃
Integrated Graphics: –
The higher number of performance and efficiency cores and the addition of the integrated UHD 770 Graphics engine make i9-2900K a superior gaming CPU than the Ryzen 9 5900X. Due to its greater capabilities, we may infer that Intel's CPU outperforms AMD's processor, specifically in gaming. In short, i9-12900K is better than the Ryzen 9 5900X because of more cores and better multi-tasking abilities.
AMD offers a broader selection of budget-friendly CPUs for your gaming PC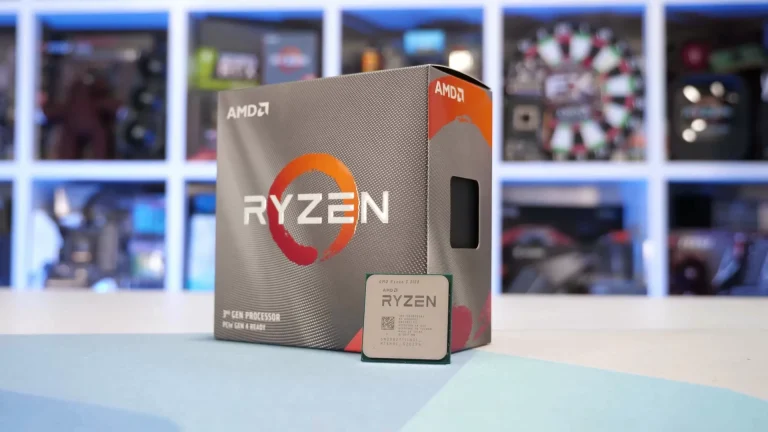 There's no doubt that AMD offers cheaper CPUs than Intel's with a broad selection. Recently, AMD rolled out its budget gaming champions: the AMD Ryzen 3 3300X and AMD Ryzen 3 3100.
These 3rd-gen processors by Ryzen offer reasonable prices and performance for content creation and gaming alike. The builders of more budget-friendly CPUs, AMD changed everything with the release of the Ryzen 3 3100 and Ryzen 3 3300X processors for under $200. Both processors look promising with four Zen 2 cores while offering better single-threaded performance than their predecessors from earlier Ryzen generations. They can achieve higher boost frequencies, which are 3.9 GHz on the Ryzen 3 3100 and 4 GHz on the Ryzen 3 3300X.
On the other hand, Intel also has an i3-10100F for budget gaming PC marking its return into the cheaper CPU market. It is insanely cheap compared to AMD's more affordable options and a good option for an entry-level gaming PC with a low budget.
AMD offers options with lower pricing and more performance. You can get an AMD CPU with nearly equivalent performance to an Intel CPU for less money. Upgrading the AMD CPU is quite easy as the price difference is relatively small sometimes.
Intel vs. AMD - the combat to create the superb CPU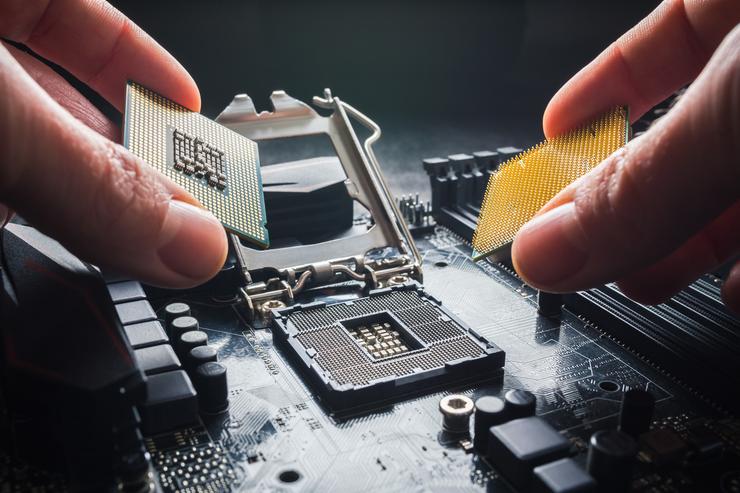 Intel and the road map to reclaiming its chip-making throne by 2025
At first, it sounds like a marketing tactic. However, Intel claims that they are determined to retake its chip-making crown in 2025 by introducing new chip and packaging technologies. After years of setbacks, it seems somehow true that Intel is planning to revitalize itself in the coming years.
By 2025, AMD expects to increase the efficiency of supercomputer chips by 30 times.
AMD has always been ambitious in making chips more and more efficient. Recently, they claimed that they will introduce several silicon improvements on their chips, making them 30 times more energy efficient by 2025, which is going to save billions of kilowatt-hours of electricity. The goal is to achieve the highest performance-per-watt ratio in the market.
More potential powerhouse CPUs are on the way in the next few years, which will keep Intel and AMD on their toes. It will benefit gamers like us. It will also be a challenge to stay updated. It's true that consumers significantly benefit from more competition. We will enjoy the battle, but at the same time, it becomes crucial to stay up to date about the never-ending releasing models of CPUs every year.
If you're looking for the best CPUs for your gaming PC, there are only two options – AMD and Intel.
A computer's long-term viability cannot be guaranteed. It will never happen, and no one will give claims over that. For future-proofing purposes, though, you should go with the high-quality components rather than the most budget ones (of course, if it is affordable (for your budget). In addition, be sure to check out the PC providers who offer excellent post-sale service. In addition, it might aid in the future-proofing of your gaming PC.
If you are in Singapore and seeking a trustworthy service, VOLTA is worth exploring. VOLTA provides exceptional customer service and free warranty upgrades to keep gamers abreast of recent hardware developments.
Note
All articles must have disclaimer at the end that this article is the opinion of the author and does not represent the opinion of VOLTAPC.