Brace yourselves, gamers. Diablo 4 draws near. The anticipation is palpable. We've been dreaming of this sequel for almost a decade​​. All signs point to Diablo 4 living up to the hype. After all, it's the sequel we've been dreaming about.
A successful Server Slam beta showed us a glimpse of its potential. The action-RPG is shaping up well. It's a testament to Blizzard's commitment to delivering a game worth the wait.
Release Information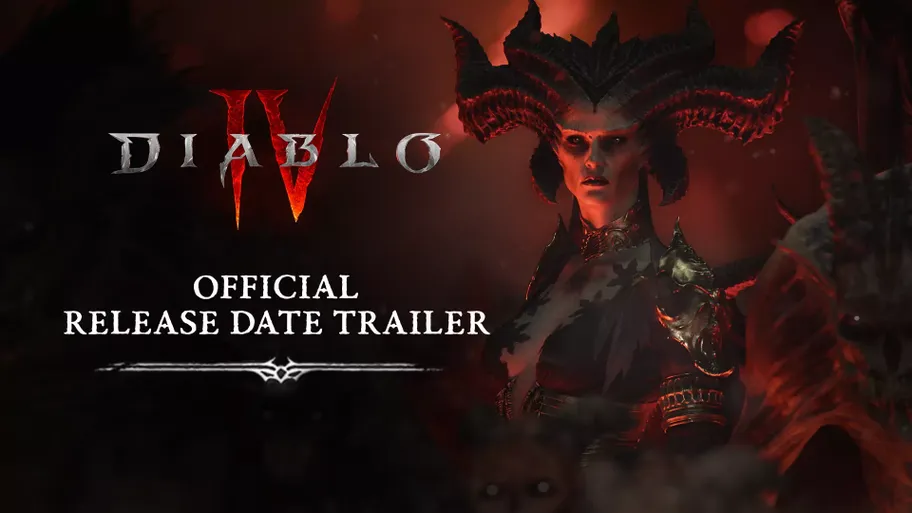 Mark your calendars, Diablo enthusiasts. June 6, 2023, is the date to look forward to​. Blizzard dropped this news bombshell at The Game Awards 2022. There, they also revealed a new cinematic trailer. This announcement ends years of speculation sinceDiablo 4's reveal at BlizzCon 2019.
Blizzard doesn't leave its fans hanging, though. They've already confirmed the Diablo 4 unlock times. Are you eager to set foot in Sanctuary early? Then the Deluxe or Ultimate Edition of the game is your ticket. These editions grant you early access.
For those who pre-order these editions, here's the schedule: Diablo 4 unlocks on June 1 at 4pm PDT. That's June 2 at 12am BST or June 2 at 8am KST. If you're not pre-ordering, the game launches on June 5 at 4pm PST. Alternatively, that's June 6 at 12am BST or June 6 at 8am KST​.
Diablo 4 Collector's Edition and Pre-orders
Are you a die-hard Diablo fan? Then the Diablo 4 Collector's Edition might interest you. Despite its hefty price of $96.66, it doesn't include a copy of the game​8​. But, it does offer a range of collectibles like a candle, mousepad, Sanctuary map, art book, and more.
Blizzard has also opened pre-orders for the Standard Edition, Digital Deluxe Edition, and Ultimate Edition​9​. These editions offer an array of benefits to enhance your Diablo 4 experience.
Embracing the Cross-Platform Experience: Diablo 4
Platforms and Game Pass Availability
Are you wondering where you can play Diablo 4? The game will be available for PS5, PS4, PC, Xbox Series X, and Xbox One​6​. Crossplay multiplayer is a key feature in the game. This means you can enjoy the game with friends across different platforms.
Unfortunately, Diablo 4 won't be available on Game Pass. Blizzard stated that there are "no plans" for this at the moment​7​. This may disappoint some, but we'll keep you updated if anything changes.
Editions of the Game
Now, let's talk about the game editions. Diablo 4 comes in various flavors. You have the Standard Edition, the Digital Deluxe Edition, and the Ultimate Edition. Each one has something unique to offer.
But, the star of the show is the Collector's Edition. It went live for pre-order in December 2022. Despite its steep price point of $96.66, it's a fan favorite. It doesn't include a copy of the game. However, it does come with a candle, mousepad, Sanctuary map, and art book, among other goodies​3​.
So, Diablo fans, make your pick. Choose the edition that suits you best. Ready yourself for the Diablo 4 experience. It's going to be a ride to remember.
Class Details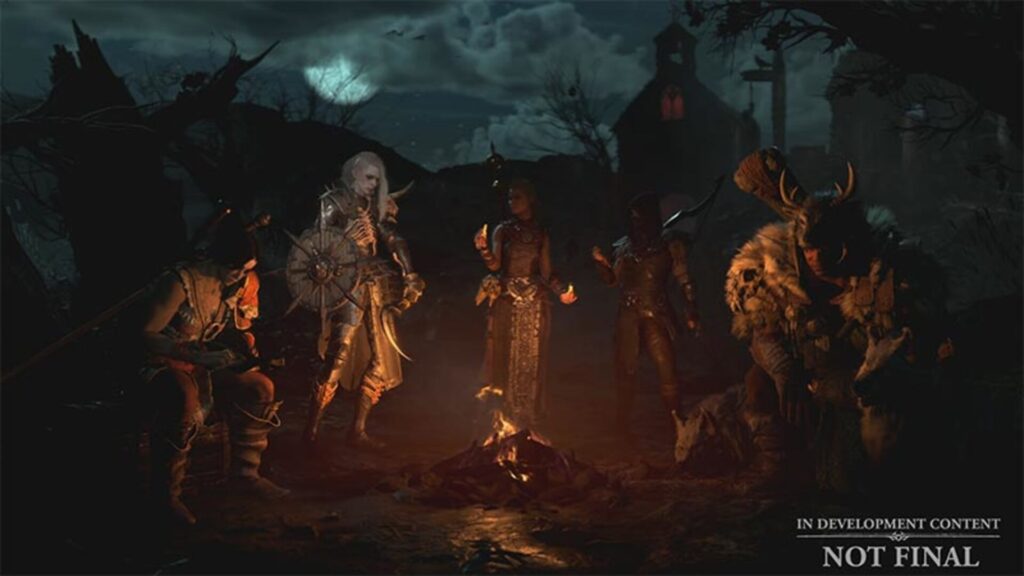 Now, let's dive into the classes in Diablo 4. There will be five classes available at launch​. Each class offers unique playstyle options. There's a lot of freedom to refine your identity and combat capabilities as you progress.
First up, we have the Barbarian class. It's a Diablo classic, known for brute and effective combat​. Barbarians can utilize an 'Arsenal' system. This system allows you to wield and customize four different types of weapons.
Next, we have the Druid class. Returning from Diablo 2, Druids have a new design and set of shapeshifting magic skills​. They wield elemental powers based on earth and wind. These powers allow them to transform into powerful Werebear and Werewolf forms. Druids can also summon companions to help manage crowds and survive challenging encounters.
How does the loot system work?
Diablo 4's Improved Loot System
In Diablo 4, loot is king. Indeed, the thrill of seeing a rare item drop is second to none. It keeps us on our toes. It motivates us to dive deeper into the game. In Diablo 4, Blizzard has refined the loot system. It's now more rewarding than ever before.
Firstly, the new system focuses on quality over quantity. It means fewer but better items drop. Thus, every drop has the potential to be a game-changer. This tweak promotes a more meaningful and satisfying looting experience.
Legendary Items and Affixes
Furthermore, Diablo 4 introduces an array of new Legendary items. These items possess unique affixes that alter your character's abilities. For instance, they can modify how an ability works or add new effects to it. They add a layer of strategy to the game. They encourage experimentation with different builds and playstyles.
Also, the game features a variety of item rarities. These include Normal, Magic, Rare, and Legendary. Each has its distinct color coding and power levels. As a result, the more you play, the better your gear gets.
What to Expect from the Endgame?
Replayability and Progression
Endgame content is crucial to an RPG's longevity. Certainly, Diablo 4 promises an engaging endgame. It's designed to keep players coming back for more.
In Diablo 4, you continue to progress even after reaching the level cap. It's done through a system known as the Paragon system. Essentially, you continue earning Paragon points after max level. These points can be used to improve your character's attributes. They provide a sense of progression even after you've maxed out your character's level.
Dungeons, Raids, and PvP
Additionally, Diablo 4 offers challenging dungeons and raids. These instanced challenges require strategic teamwork. They offer exclusive rewards that can't be found elsewhere. In fact, the harder the challenge, the better the rewards.
Moreover, Diablo 4 introduces Player versus Player (PvP) combat. It takes place in specific zones known as Fields of Hatred. Here, players can engage in combat against each other. They can also complete unique events for valuable rewards.
In conclusion, Diablo 4 has a lot to offer. It's shaping up to be an exciting and immersive action RPG experience. So, gear up, gather your friends, and prepare to dive into the world of Sanctuary.
Diablo 4 PC Specifications
While we're talking about gaming on a PC, it's essential to consider the specs required for Diablo 4. So, let's dig into the details!
| | | |
| --- | --- | --- |
| | Minimum Requirements | Recommended Requirements |
| CPU | Intel Core i5 2500K / AMD FX 8100 | Intel Core i7 8700K / AMD Ryzen 2700X |
| RAM | 8 GB | 16 GB |
| GPU | AMD R9 280 / Nvidia GTX 660 | Nvidia GTX 970 / AMD Radeon RX 470 |
| DirectX | Version 12 | Version 12 |
| Storage | 90 GB | 90 GB |
| OS | Windows 10 64 Bit | Windows 10 64 Bit |
| Network | Broadband Internet connection | Broadband Internet connection |
| Resolution | 720p, 30 FPS | 1080p, 60 FPS |
Source: Battle.net
Minimum System Requirements
To start with, you'll need a PC running on Windows 7 or Windows 10, both 64-bit versions. An Intel Core i3-2100T 2.5 GHz or an AMD FX-6100 3.3 GHz processor or equivalent can handle the game. That's a good starting point. Moreover, the game demands at least 8GB of RAM. For graphics, you'll require an NVIDIA GTX 760 or an AMD Radeon HD 7850. Last but not least, you'll need a whopping 100GB of storage space available. Yes, you heard it right!
Recommended System Requirements
For a smoother experience, let's look at the recommended specs. This time, the OS should be Windows 10 64-bit. The processor should be an Intel Core i5-4690K 3.5 GHz or an AMD FX-8350 4.0 GHz or equivalent. As for RAM, 16GB is the sweet spot. On the graphics front, an NVIDIA GTX 1060 or an AMD Radeon RX 480 will do just fine. Again, you'll need that 100GB of storage space.
Clearly, Diablo 4 is a visually impressive game. Consequently, it demands a strong gaming PC to run well, especially at higher resolutions. So, if you want to dive into the world of Diablo 4, make sure your gaming PC is up to the task. Don't worry if it's not, though. That's the perfect excuse to upgrade your custom gaming PC! And let's face it, who doesn't love a good upgrade?
Recommended Gaming PC for Optimal Diablo 4 Experience
To fully immerse yourself in the world of Diablo 4, it is recommended to meet or exceed the recommended system requirements. These specifications ensure smooth gameplay and enhanced visual fidelity. Here's a breakdown of the recommended settings for an optimal Diablo 4 experience:
CPU: For optimal performance, consider using a powerful CPU such as Intel Core i7 or AMD Ryzen processors. The Intel Core i7 13700K or AMD Ryzen 3300X are recommended CPUs that can handle the demanding gameplay of other demanding as well.
GPU: To enjoy the game at higher graphical settings, a capable GPU is essential. The Nvidia GTX 970 or AMD Radeon RX 470 are recommended options that offer excellent performance. For even better visuals and smoother gameplay, consider upgrading to a GPU like the Nvidia RTX 3060 Ti.
RAM: To ensure seamless gameplay and faster loading times, it is recommended to have at least 16 GB of RAM. This allows for smoother multitasking and efficient handling of the game's resources.
Storage: Diablo 4 requires 90 GB of storage space. Consider using a solid-state drive (SSD) for faster loading times and better overall performance compared to traditional hard drives.
By meeting or surpassing these recommended settings, you can enjoy Diablo 4 at higher graphical fidelity, smoother framerates, and a more immersive gaming experience. Prepare to embark on a thrilling journey through Sanctuary with optimal hardware that brings the world of Diablo 4 to life.
Remember to regularly check for driver updates for your CPU and GPU to ensure compatibility and performance optimizations with Diablo 4.
Conclusion
In conclusion, Diablo 4 is set to be an epic addition to the Diablo franchise, offering a thrilling and immersive RPG experience. With its diverse classes, engaging gameplay mechanics, and stunning visuals, it's no wonder fans are eagerly awaiting its release in June 2023. Whether you're a seasoned Diablo player or new to the series, Diablo 4 promises to deliver an unforgettable adventure through the dark and treacherous world of Sanctuary.
To fully enjoy the intense battles and breathtaking landscapes of Diablo 4, it's crucial to have a capable gaming PC that meets the system requirements. If you're in Singapore and in need of a powerful gaming PC, look no further than VOLTA PC. They offer a wide range of high-performance gaming systems tailored to your specific needs and budget. With their expertise and dedication to delivering top-notch gaming experiences, VOLTA PC can help you find the perfect gaming rig for your Diablo 4 journey.
Don't miss out on the opportunity to delve into the world of Diablo 4 and experience its dark and thrilling gameplay. Upgrade your gaming setup with a high-quality gaming PC from VOLTA PC and unleash your full gaming potential. Contact VOLTA PC today and embark on your adventure in Sanctuary!
Need a powerful gaming PC to conquer the world of Diablo 4?
Contact VOLTA PC now and level up your gaming experience in Singapore! Don't settle for anything less than the best when it comes to your gaming rig. Visit their website or reach out to their team of experts to find the perfect gaming PC that will enhance your Diablo 4 gameplay to new heights. Get ready to immerse yourself in the ultimate RPG adventure with a high-performance gaming PC from VOLTA PC!