In 2023, many of us use desktop PCs for different purposes. Be it gaming, productivity or creative work, there are often certain apps that will immensely boost your gaming enjoyment or productivity. In this article, we will offer you our pick of the best apps to have in 2023.
To make it easier for you to follow, here are the 3 main purposes of a desktop:
Gaming
Creative work
Productivity
Gaming on a desktop PC
Game store apps
If you are going to be playing games often on your desktop PC, chances are you're going to need gaming store apps for you to, well, download your games from. The most popular gaming store apps at time of writing (2023) are Steam, Epic Games, EA (see below for the respective apps).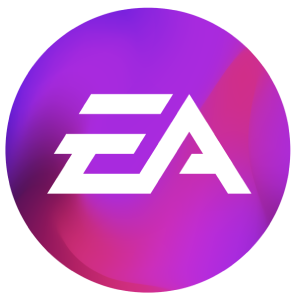 Images taken from Google Play, Epic Games and EA respectively.
Steam
Steam, being the oldest game store out of the 3 listed, has the largest game library, to little surprise. Because of this, Steam has the most number of users and is 'usually the first place developers target for their PC games', according to Streamers Playbook. Hence, we recommend for you to have the Steam app in your app arsenal. As of 2021, Steam has over 50,000 titles listed in its store, according to Make Tech Easier. This allows you to have a great arsenal of games to choose from.
Epic Games
As for Epic Games, well, they're relatively new to the gaming market. This does not mean that they are any less successful in pulling consumers over. Without getting into the nitty, gritty details, Epic Games have been guilty of gatekeeping certain popular titles such as Fortnite, Metro Exodus to their platform. This leaves gamers no choice but to download the app in order to play those games. So if Fortnite and Metro Exodus are your favourite games to play, then Epic Games would be an important app for you to have as well.
EA
Where does EA come into the picture then? Even though EA games can be found on Steam, the games cannot be played directly on your desktop PC without downloading the EA app, according to EA itself. So if you're a fan of the Sims franchise, FIFA or Mass Effect etc., the EA app will also be an important app to have.
Social media
If you like to play games with your friends, then you will be needing social media apps that are designed for gamers. For most, the first app that comes to mind is Discord (see below).
Image taken from the Apple App Store.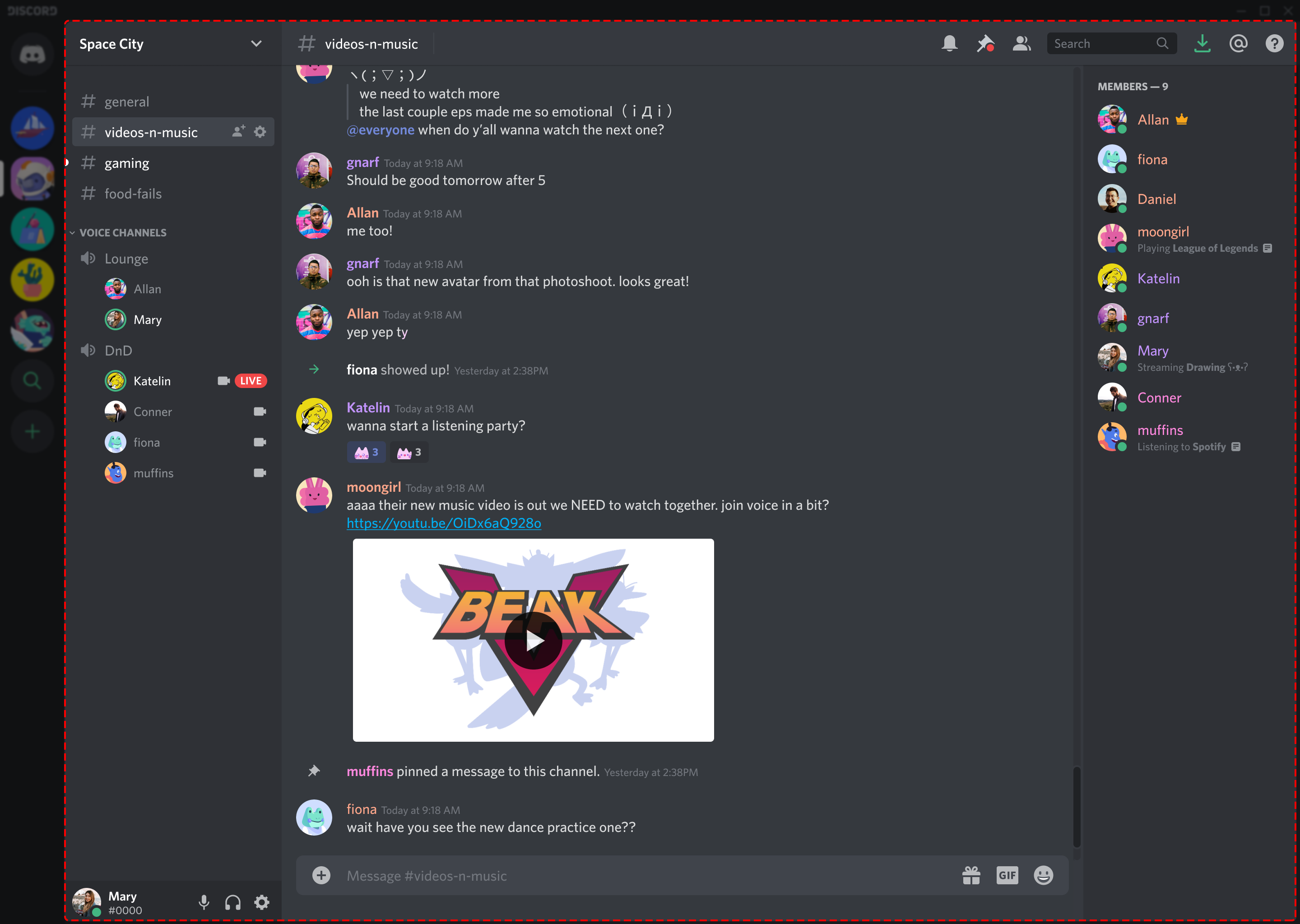 Image taken from Discord. This is an example of how Discord's interface looks like.
With the ability to organize many channels into a neat sidebar and optimization for mic channels, it is no wonder that Discord remains to be a very popular communications app amongst gamers. It also offers stream overlays so you can use that to stream games that you're playing to friends. Long gone are the days when gamers would use Skype to call while playing games.
Game recording/streaming
If you're looking to record and/or stream your games on your desktop PC, OBS Studio is the go-to for many gamers like you (see below).
Image taken from Wikipedia.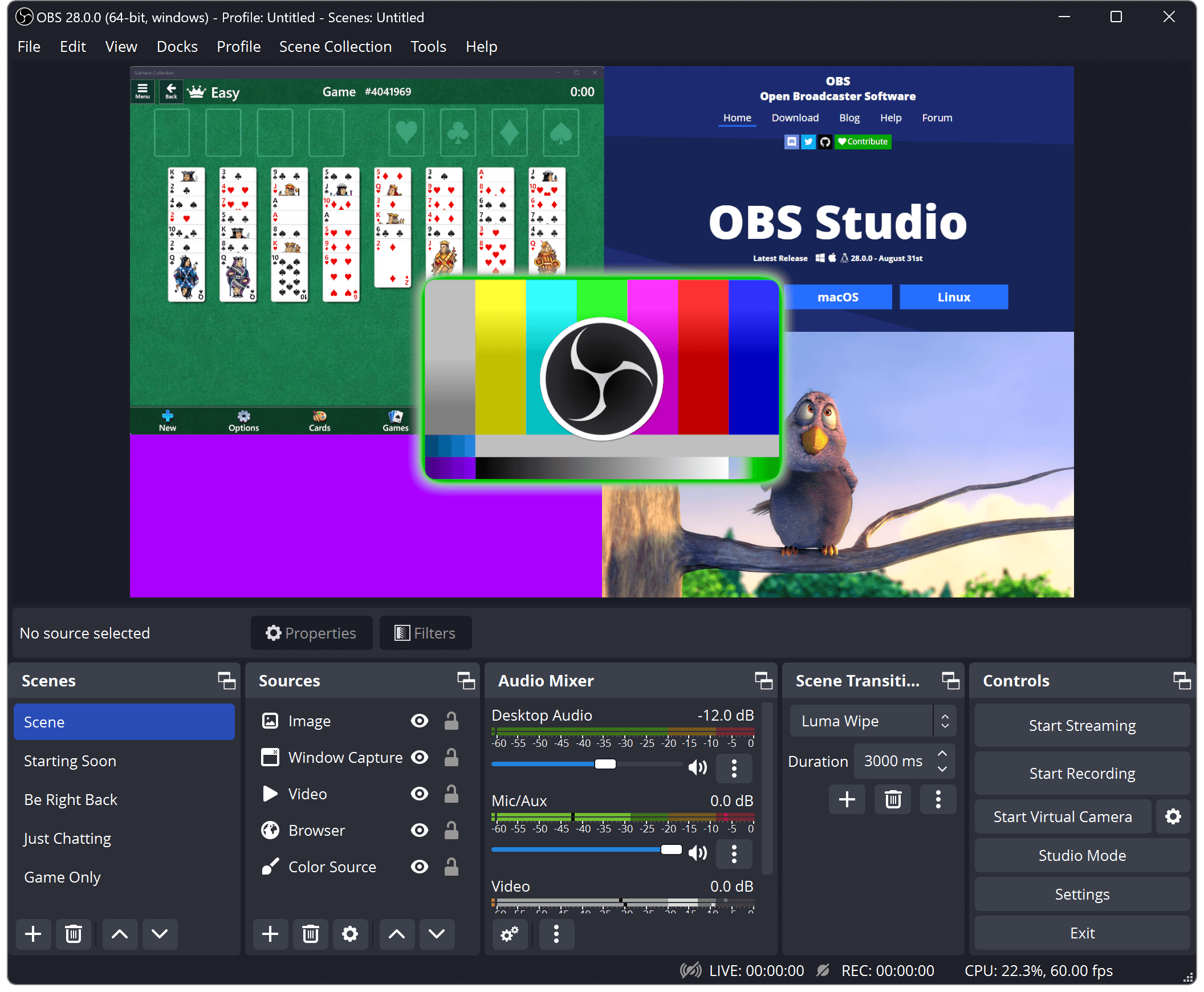 Image taken from OBS. This is an example of how the OBS Studio interface looks like.
It is not only free, but it also has continuous support from its developers. There are constant new features and improvements being done to optimize your recording performance. Furthermore, the recording file sizes are also not as huge as they might be on other recording platforms. The learning curve is also not steep, making it the perfect tool for beginners to try too! If you want to get into game recording/streaming, then OBS Studio is one of the key apps you should have on your desktop PC.
Creative work on a desktop PC
The second most common usage of a desktop PC is that of creative work. Given that desktop PCs have a high degree of customizability, you can opt for any components needed for your video production or photo editing to be placed inside your PC. Should you be a professional content creator, then there are a few creative apps that you should have in your app arsenal.
Video production
If you produce videos often, then some important apps for your desktop PC are Adobe's Premiere Pro, After Effects (see below).
Image taken from Wikipedia.
Image taken from Adobe. This isan example of how Premiere Pro's interface looks like.
Image taken from Wikipedia.
Image taken from Adobe. This is an example of how After Effect's interface looks like.
Premiere Pro is one of the best professional video editor apps around. With its wide array of editing features such as transition clips, text fonts, color grading etc., many video professionals use it to edit their videos. Even Hollywood movies are edited using this app. Hence, if you're also a professional video editor, then Premiere Pro is not an app to be missed.
As for After Effects, it serves to complement your almost-finished videos. With a variety of audio editing tools, video correction etc., the app is mostly meant to brighten up your edited videos with a professional finish. It is not a video editor tool like Premiere Pro. However, if you wish to kick up your edited video by notches, then After Effects is an app that you can check out.
Video production (free)
We all know that Adobe's Premiere Pro and After Effects are not free, nor are they particularly cheap. For SGD $27.87 per month per app, it's not exactly the cheapest option for video production. Good news is that there is still a wide variety of free video editing apps for you to choose from that can do the job as well.
Shotcut
We may be a little biased here, but the author's first video editing app was Shotcut (see below), a free video editing software that offered the basic tools needed to edit videos; trimming clips, inputting text etc.

Image taken from Shotcut.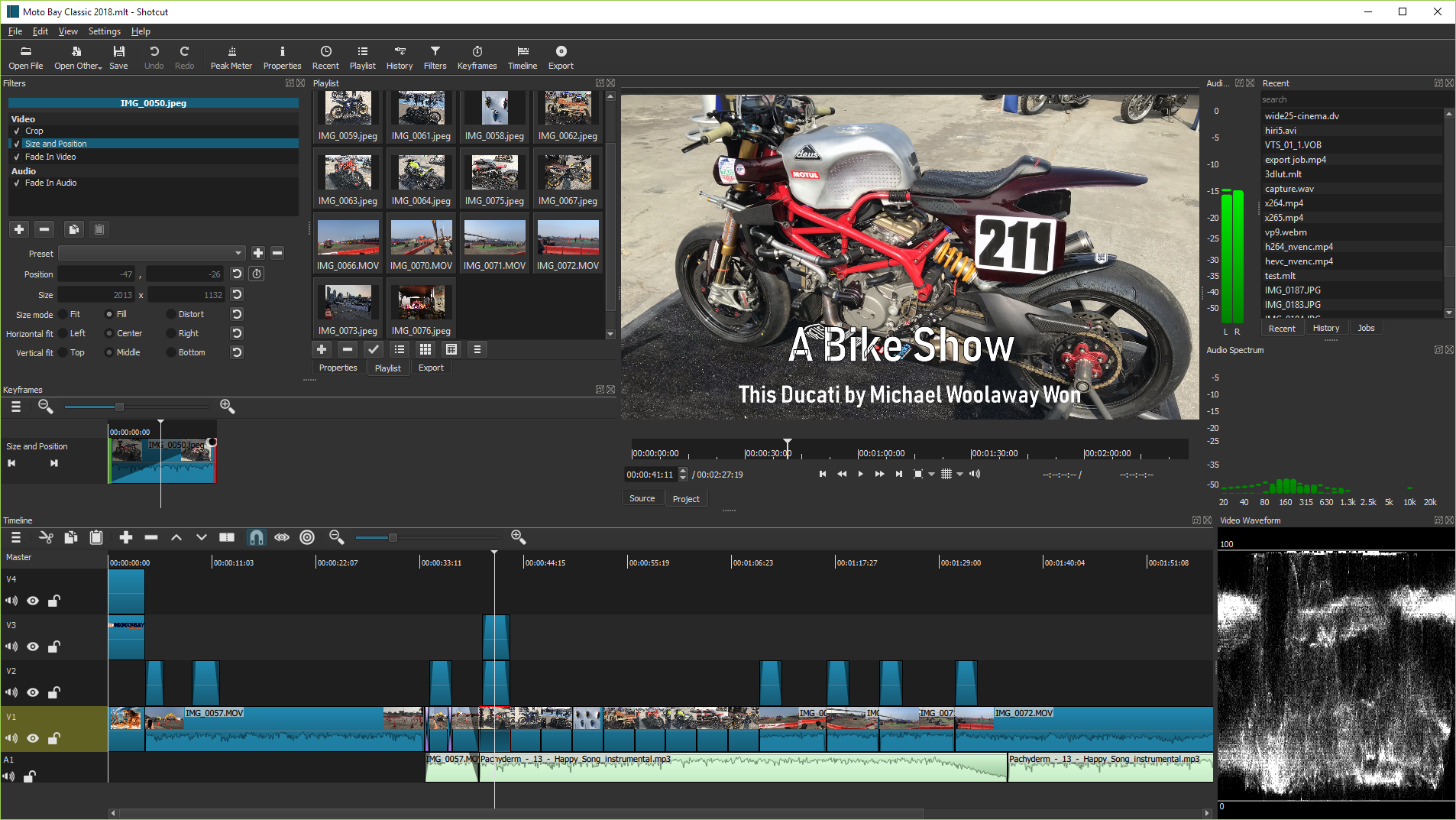 Image taken from Shotcut. This is an example of how Shotcut's interface looks like.
It has come a long time since 2018, with amazing editing techniques included such as masking, colour grading, chroma key etc. Pretty much any editing techniques that you can find in most video editing apps, including Premiere Pro, Shotcut offers. The learning curve is not steep as well, unlike Premiere Pro. While the above image looks deceiving, with many sections for editing open, a complete beginner can pick up this app pretty easily. It remains one of the best free video editing apps in 2023, catering to both beginners and advanced editors.
DaVinci Resolve
You can't talk about free video editors without mentioning DaVinci Resolve. With a 'customizable' interface (by this, we mean that there are 3 choices you can pick for your interface, with Premiere Pro being one of them), the app mostly caters to intermediate to advanced video editors. Unlike Shotcut, the learning curve for DaVinci Resolve is pretty steep, almost similar to Premiere Pro. This might be a given if you choose the Premiere Pro interface, but if you are looking to become a professional video editor, then this feature is good. Through this, you essentially get a free version of Premiere Pro. DaVinci Resolve is claimed to be 'massively powerful' by PC Mag, and many users compare it to Premiere Pro often. It serves as a good stepping stone for video editors to become professionals, but due to its steep learning curve, it is not very friendly to beginners.
Photo production
If you're interested in photo production, some apps that you might be looking at are Adobe's Photoshop and Lightroom (see below).
Image taken from Wikipedia.
Image taken from PCMag. This is an example of how Photoshop's interface looks like.
Image taken from Wikipedia.
Image taken from Lonely Speck. This is an example of how Lightroom's interface looks like.
Both are equally popular apps dedicated to photo editing, but different choices have to be made depending on your workflow. According to Shotkit, Lightroom is faster and more suited for a photographer's workflow as compared to Photoshop. The latter is considered to be more superior in terms of finer and quicker image editing than the former. Another difference is that while Lightroom offers raw file processing and non-destructive photo-editing, Photoshop provides layering tools and batch editing features. Hence, depending on your workflow, either app might suit you more. If you're more of a photographer than an editor, then Lightroom might be the better option for you as you will be working from your raw footage majority of the time. If you're more of a photo editor or an event photographer, then Photoshop might be the one for it allows you to work on larger batches of photos at one go.
Photo production (free)
If you're running on a tight budget, then GIMP is a free photo editing software that works just as well as Photoshop and Lightroom (see below).
Image taken from Wikipedia.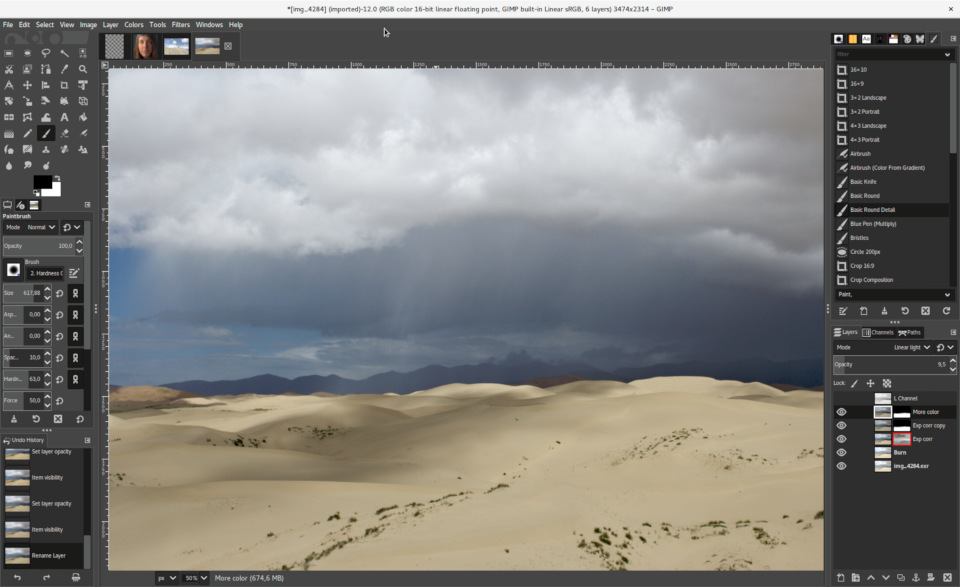 Image taken from GIMP. This is an example of how GIMP's interface looks like.
As you can see from GIMP's and Photoshop's interfaces, they look pretty similar. This makes GIMP a good free alternative to Photoshop. Given that both Photoshop and Lightroom are priced at SGD $13.26 per month as a bundle, GIMP arguably provides much more value over the long run. This is as long as the features that you need can be found in GIMP. If you require certain editing features that are Adobe-exclusive, then by all means, go for it! We would say that for most people, GIMP would be more than enough for basic editing needs.
Productivity on a desktop PC
Lastly, productivity is also a common purpose for people with desktop PCs. It is not uncommon to see desktop PCs in offices around the globe. In fact, there are pre-built PCs that are specifically meant for productivity purposes. But that is another article for another day.
There are also certain apps that we consider to be important to have on a productivity desktop PC. They are Notion, Hive, Google Suite and Microsoft Office.
Notion
Notion is a very popular organiser tool with students, and for good reason too! The app has a beautiful, minimalistic interface (see below) that provides loads of customizability options for its user to choose from.
Image taken from Airbyte.
Image taken from Notion. This is an example of how Notion's interface looks like.
It mainly gears towards productivity and note-taking, hence it being popular with students. However, many office workers use it to keep track of their impending tasks and organize meeting notes with their colleagues as well. Notion has an in-built collaborative platform (if you choose to pay for its premium) that allows you and your teammates to collaborate for different projects. You can note their respective progress and decide on upcoming measures to improve on teamwork if need be. If you choose to not pay for it, Notion still offers great multi-tasking and note-taking resources that help boost your overall productivity. Therefore, we would suggest Notion to be one of the apps that you have on your productivity desktop PC.
Hive
Hive is another app that we think you should have on your desktop PC. It allows for collaboration between team members and allow you to check your to-do lists, communicate with one another in real time etc., all that is needed for you to maximise your productivity. Updates are reflected across all project views so progress can always be noted between you and your team members, according to Hive.
It is unfortunately not free. The Hive Teams plan begins at $12 per month per user, with a 14-day trial.
Google Suite
Good news! The Google Suite is completely free across all platforms, so it is definitely a must-have for all desktop users like yourself. It is a collaborative platform that includes Google Docs, Slides, Sheets etc. All that you need for work and projects. Each Google Suite app allows for you to see real-life updates that your teammates have done and allow you to track your project's progress across time. There is also a chat function that allows you to chat with your teammates who are online working together on a project. Most people are generally familiar with the functions of Google Suite, but we emphasise that it is a must-have for your productivity workstation.
Microsoft Office
Lastly, Microsoft Office. It is essentially the paid version of Google Suite, but the good news is, should you choose to purchase a desktop PC with us at Volta PC, we are able to offer you Microsoft Office as an add-on to your productivity workstation. It will be a hard chance to pass up, given that Office is one of the only productivity tools that can be operated offline. Hence, you can work on your projects anywhere, and not lose your progress at all. This is because as soon as you get back online, your work will instantly be saved in Microsoft OneDrive, which is inclusive of Office. Either that, or you can choose to save it manually into your desktop. So, you can work on your projects when you are away from your desktop and have all your work synced when you return.
Conclusion
We have taken a look at all the apps that we deem important for you to have in your desktop PC. This depends on the purposes of your PC. We hope that this has been informative. Do check out our articles if you're interested in gaming, gaming PCs, laptops and the like. Check us out at our website if you would like to purchase a new desktop PC or buy PC parts. Custom-built PC services are also offered here. Happy gaming!