1. Design and Build Quality
When it comes to the design and build quality of a laptop, the Lenovo X1 Carbon Gen 11 stands out in the crowd. It's a blend of style, durability, and functionality, making it a top choice for business professionals. Let's delve into the details.
The X1 Carbon is a testament to Lenovo's commitment to quality. It's crafted from carbon fiber and magnesium alloy, materials known for their strength and lightness. This laptop weighs in at under 2.5 pounds, making it one of the lightest in its class. Despite its lightweight nature, it doesn't compromise on durability. The build quality is top-notch, with no creaks or gaps, ensuring it can withstand the rigors of daily use.
The design of the X1 Carbon is sleek and understated, adhering to the classic ThinkPad aesthetic.
It's available in a matte black finish, with the only hint of color being the red LED used as the dot on the "I" of ThinkPad. This LED glows red when the device is on and flashes softly when it's sleeping. The minimalist design is both professional and timeless, making it a great fit for the office environment.
The X1 Carbon isn't just about looks. It's designed with functionality in mind. The laptop features a full range of ports, including two USB-C Thunderbolt 4 ports, two USB-A 3.2 Gen 1 ports, an HDMI 2.0 port, and a headphone/mic combo jack. This variety of ports ensures you can connect a wide range of devices to your laptop.
The laptop's keyboard is another highlight.
ThinkPads are known for their excellent keyboards, and the X1 Carbon is no exception. The keys are slightly dished on top, providing a comfortable typing experience. Despite the thinness of the laptop, the keyboard offers good resistance, making typing a pleasure.
The X1 Carbon also features a TrackPoint, a staple of the ThinkPad line. This red nub, located in the center of the keyboard, allows for precise cursor control without having to move your hands away from the keyboard. It's a feature that long-time ThinkPad users will appreciate.
2. Performance and Speed
In the realm of high-performance computing, the Lenovo X1 Carbon Gen 11 stands out. It's a powerhouse, delivering speed and performance that's hard to match. Let's delve into the specifics.
Firstly, it's equipped with Intel's 12th Gen processors.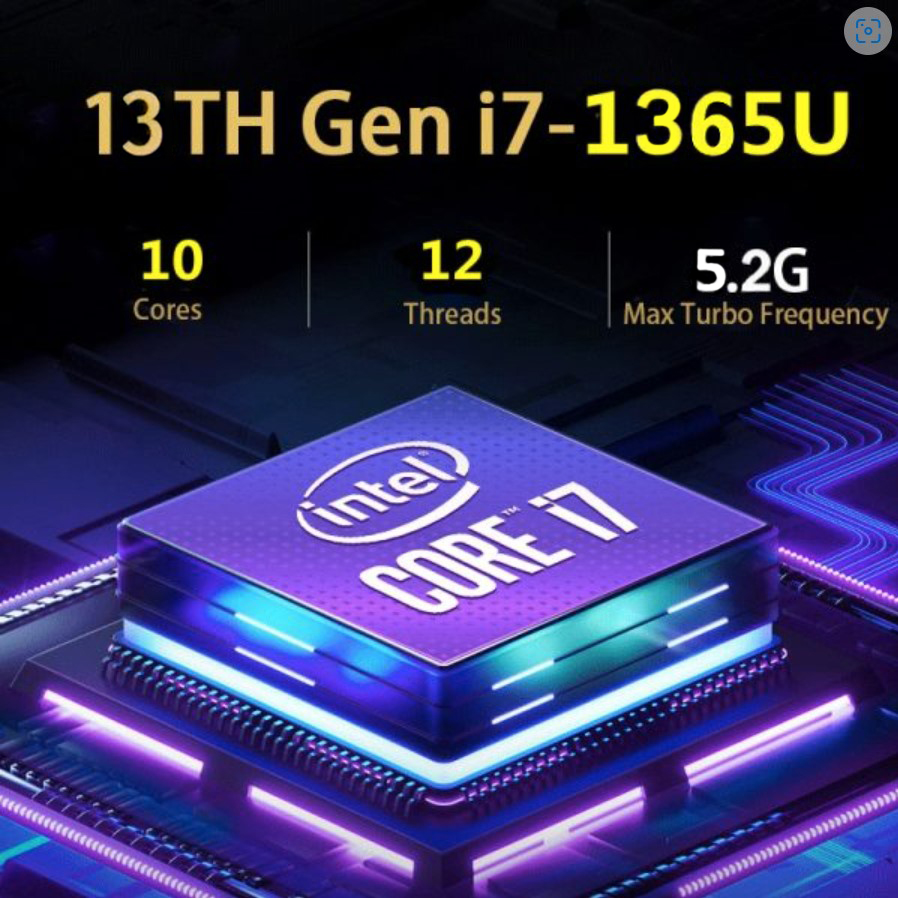 These chips are renowned for their speed. They're also efficient, ensuring smooth multitasking. You can juggle multiple tasks without a hitch. It's a testament to the X1 Carbon's robust performance.
Firstly, it's built on a 10nm process fabrication, which contributes to its efficiency. It has a base clock speed of 3.9GHz, but thanks to Intel's Turbo Boost technology, it can reach up to 5.2GHz. This speed is more than enough for demanding tasks and heavy multitasking.
The i7-1365U features 10 cores and 12 threads, providing excellent multi-threaded performance. It's equipped with a whopping 12MB of L3 cache, which helps speed up data access and improve overall performance.
One of the standout features of the i7-1365U is its integrated Iris Xe Graphics with 96 Execution Units (EUs). This GPU delivers impressive visuals and can handle graphics-intensive tasks with ease.
The processor supports DDR5 RAM, which contributes to its high-speed performance. It's also energy-efficient, with a Thermal Design Power (TDP) of 12-15W. This means it can deliver high performance without draining your laptop's battery quickly.
In terms of real-world performance, the i7-1365U has been used in various laptops, including models from Dell, Lenovo, and HP. Users have reported excellent performance in tasks ranging from everyday computing to more demanding tasks like video editing and gaming.
Moreover, the laptop features Intel Iris Xe graphics. This integrated GPU is a game-changer. It delivers impressive visuals, even in demanding applications. So, whether you're video conferencing or editing images, the X1 Carbon excels.
The laptop also boasts a speedy PCIe NVMe SSD.
This type of storage is known for its rapid data transfer rates. It ensures quick boot times and fast file access. It's another factor that contributes to the X1 Carbon's impressive speed. Additionally, the X1 Carbon has up to 32GB of LPDDR5 RAM. This high-speed memory allows for efficient data processing. It's crucial for running complex software and large files. It's another reason why the X1 Carbon is a top choice for businesses.
In conclusion, the Lenovo ThinkPad X1 Carbon Gen 11 is a high-performing business laptop. It's fast, efficient, and capable of handling a variety of tasks. It's no wonder it's considered the best in its class.
3. Display Quality
The 14″ WUXGA (1920 x 1200) display is ideal for a business laptop for several reasons.
Firstly, the high resolution ensures that documents, presentations, and spreadsheets are sharp and easy to read. This can improve productivity and reduce eye strain during long work sessions.
Secondly, the IPS technology provides wide viewing angles. This is particularly useful in business settings where screen sharing during meetings or presentations is common.
The anti-glare feature is another significant advantage for business users. It allows for comfortable viewing in various lighting conditions, including brightly lit offices or outdoor settings.
The 100% sRGB color gamut coverage ensures accurate color representation. This is crucial for professionals working in fields like graphic design or digital marketing, where color precision is key.
The high brightness level of 400 nits ensures the screen content will be clearly visible even in well-lit conditions, which is often the case in office environments or public spaces.
The narrow bezel design offers a more immersive viewing experience, which can be beneficial for multitasking or working with multiple windows open.
Finally, the Low Blue Light feature is essential for those who spend long hours in front of the screen. It can help reduce eye strain and promote better sleep, which is crucial for maintaining productivity and overall health.
In conclusion, this display offers a combination of features that cater to the needs of business professionals, making it an excellent choice for a business laptop.
4. Battery Life
The 4 Cell Li-Polymer Internal Battery with a 57Wh capacity is a significant asset for a business laptop, and here's why.
Firstly, Li-Polymer batteries are known for their durability and efficiency. They have a high energy density, which means they can store a substantial amount of energy in a relatively small space. This results in a longer battery life, allowing business professionals to work for extended periods without needing to recharge.
A 57Wh capacity is quite substantial for a laptop battery. This indicates that the laptop should be able to run for several hours on a single charge (averagely 7 – 9 hours), depending on the intensity of the tasks being performed. This is particularly beneficial for business professionals who often need to work on the go, in meetings, during travel, or in places where a power outlet may not be readily available.
Moreover, Li-Polymer batteries are typically lighter than other types of batteries. This contributes to the overall portability of the laptop, another important factor for business users who often need to carry their laptops between different locations.
5. Connectivity and Ports
Wi-Fi 6E AX211 2×2 AX & Bluetooth® 5.1 or above with vPro®
Firstly, Wi-Fi 6E is the latest standard in wireless connectivity. It operates in the 6GHz band, which is less congested than the 2.4GHz and 5GHz bands used by previous Wi-Fi standards. This results in faster data transfer rates, lower latency, and improved performance in dense environments. For business professionals, this means smoother video conferencing, quicker file downloads, and more reliable connectivity, even in crowded places like airports or coffee shops.
The 2×2 AX configuration indicates that the laptop has two antennas for both transmitting and receiving data, which can improve the Wi-Fi connection's speed and reliability.
Bluetooth® 5.1, on the other hand, offers faster speeds and a longer range compared to its predecessors. This is beneficial for connecting peripherals like wireless mice, keyboards, or headphones, making the laptop more versatile and convenient to use.
Finally, the inclusion of vPro® technology provides additional benefits for businesses. Intel's vPro® platform includes features designed for enterprise environments, such as advanced security, remote manageability, and stability. This can help businesses protect sensitive data, manage devices more efficiently, and reduce IT interruptions, leading to increased productivity.
65W USB-C 90%PCC AC Adapter
The 65W power rating indicates a high level of power output, which allows for fast charging. This means less time waiting for the laptop to charge and more time being productive, which is crucial for busy professionals.
The use of USB-C for the adapter is also significant. USB-C is becoming the standard for many devices due to its versatility. It can handle power, data, and video output all in one cable. This means fewer cables to carry around, simplifying the setup and making it more portable.
The 90%PCC (Percent of Charge Capacity) feature indicates that the adapter is designed to charge the laptop up to 90% capacity at a high speed. This is a common feature in many modern chargers to prolong the battery's lifespan by preventing overcharging. It's a smart way to keep the battery healthy over time, which is important for business users who rely heavily on their laptops.
Finally, AC adapters are generally more energy-efficient than older DC adapters. They convert the power from the outlet more efficiently, resulting in less wasted energy. This is not only better for the environment but can also result in lower electricity bills over time.
6. Security Features
In the digital age, security is paramount. It's not just about physical locks and keys anymore. It's about safeguarding your data and privacy. This is where the security features of your PC come into play.
One of the leading brands in PC security is Lenovo. Their X1 Carbon model is a prime example of advanced security in action. Let's delve into the specifics of this model's security features.
The X1 Carbon boasts a fingerprint reader. This feature ensures that only you can access your PC. It's a simple, yet effective, security measure. Next, we have the dTPM 2.0 chip. This chip encrypts your data, adding an extra layer of security. It's like having a digital vault for your information.
The ThinkShutter is another noteworthy feature. It's a physical cover for your webcam. With this, you can prevent unwanted access to your camera. It's a simple solution to a common privacy concern. Then there's the Human Presence Detection feature. This feature locks your PC when you step away. It's an automatic, smart way to keep your data safe.
Lastly, the X1 Carbon has a Kensington lock slot. This allows you to physically secure your PC in public places. It's an old-school solution, but it's still effective.
In conclusion, the X1 Carbon is a fortress of digital security. It combines traditional and modern security measures. This ensures that your data and privacy are always protected.
Key Takeaways
In conclusion, the Lenovo X1 Carbon stands out as the top business laptop. Why? It's the blend of top-tier features and robust performance.
Firstly, the X1 Carbon's design is sleek and lightweight. It's perfect for the on-the-go professional. The durability is also impressive. It's tested against 12 military-grade requirements, ensuring it can withstand harsh conditions.
Secondly, the performance is top-notch. With the latest Intel processors, it delivers fast and efficient performance. It's ideal for multitasking and handling heavy workloads.
Thirdly, the battery life lasts up to 9 hours on a single charge. This means you can work all day without worrying about finding a power outlet.
Moreover, the X1 Carbon features a stunning 14-inch 4K display. It offers crisp and vibrant visuals. It's perfect for presentations and video conferences.
Lastly, the security features are top-tier. With a fingerprint reader and facial recognition, your data is always secure.
Convinced that the Lenovo X1 Carbon Gen 11 is your ideal business laptop? You're in luck! VOLTA PC has this high-performance laptop ready for you. We take pride in offering the best deals as well for the X1 Carbon Gen 10 and 9 models, standing out in our selection of top-tier business laptops.
At VOLTA PC, we understand the needs of today's professionals, and we strive to provide the best tools to meet those needs. Visit us today to experience the power and versatility of the Lenovo X1 Carbon Gen 11.