Up to AMD Ryzen 5700G (8 Core / 16 Threads, Turbo boost up to 4.6Ghz)
Up to 64 GB DDR4 Ram (3600 MHz)
Up to 8TB PCIE 4.0 NVMe SSD (Up to 6,000 MB/read and 4,900 MB/s write)
Up to Nvidia RTX 3060 Ti 8GB (1830Mhz Core Clock, 19000Mhz Memory Clock)
Up to 1250W 80+ Platinum PSU (Full Modular, 10Yr Warranty)
MATX Full Brushed Aluminum Casing
Optional RGB Heatsink/Fan CPU Cooling System
Optional Addressable RGB Case Fan
Optional Window 11 Home (Activated)
Included WIFI 6 / Bluetooth 4.2 (802.11ax built in)
Based on recommended specification, add to cart or customise the build below.
The all new Model A is the perfect desktop for anyone who wants power and performance without sacrificing space. It comes with up to AMD Ryzen 7 5700G series processor and up to nvidia 3070, making it one of the most powerful small form factor desktops on the market. Plus, its compact design means it can easily fit into any workspace, making it the ideal choice for both home and office use. Whether you're looking to do some serious gaming or just need a desktop that can handle all your tasks with ease, the Model A is the perfect choice. So don't wait any longer, order your Model A today and experience the power and performance you've been missing.
The recommended specification is as below. Do note that your final customised configuration may differ from what we have specified below.
The chasis is specially designed to have cold air intake and high airflow to cool the highest heat generating component in the computer: The GPU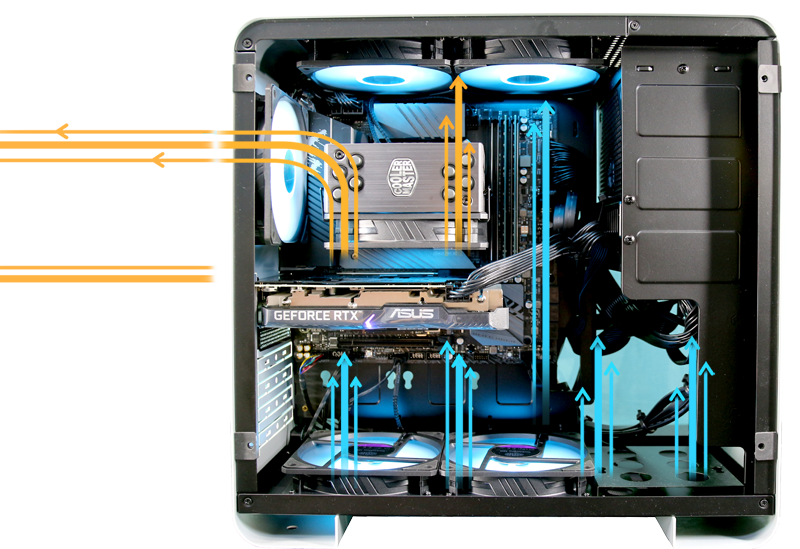 Model A Performance Tests Videos